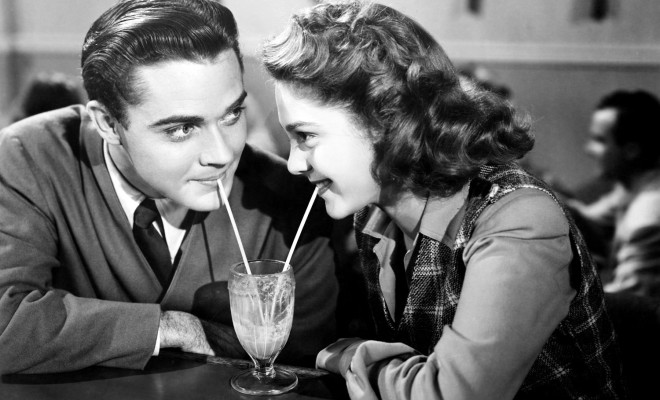 Online Dating 101: Tinder, OKCupid, Match, And More
|
The world is divided into two categories: those who do online dating and those who don't. But that gap is closing in, as more and more people are taking advantage of technology to find love, deep conversation, or "new friends." (Yeah, we're not buying that one either, boys.)
To say that dating has been flipped upside down, doused in gasoline and set afire next to a Redwood on the hottest day in summer is an understatement. The rules, the players, and the game has changed.
As a bunch of avid daters and technology savvy women, we all have dipped a toe (or two feet) into online dating. Here's our words of wisdom to guide you to online dating success.
Nycole says:
I view online dating as an option, just like going to the bar or running into a guy at the grocery store. I'm not one of those people who thinks Mr. Right has to be within a 5 mile radius so it just opens up possibilities and gives me a chance to meet men who might be a better fit. The biggest con is that people can lie and create completely fake lives. If you're going to try online dating, just be honest. Make sure you use recent photos and, most importantly, let people know what you're looking for out of the site. People need to stop leading others on. Let people pass you by if you're not for them; don't con them into giving you attention by saying what they want to hear.  When I start to exchange emails with someone, I like to pretty quickly take it to the phone and text. That way you're starting to get more personal information. I also always try to get them on FaceTime or Skype to make sure they're real so I'm not wasting my time. Catfish has made me cautious!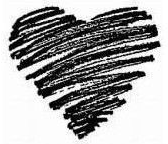 Brandy says:
Online dating is like a drug. You become addicted to it for a month, incessantly check your phone, stalk profiles, and fantasize about these people you will never meet. Then you get frustrated because your love life didn't change, it just got virtual, and you leave it, denouncing it forever, only to return when you ask yourself, "Wait, when's the last time I went on a real date?" It has taken dating and opened up an opportunity to expand your selection; at the same time it has made us secret profile stalking, e-dating cowards. If you're new to online dating, it's exciting — getting emails throughout the day, "interviewing" profiles on the train, at a bar, in the airport, engaging in a dialogue in which no one has spoken. Sometimes it works and sometimes you find a match, go out and quickly realize that the man you painted into Colin Farrell is actually Asian, short, and nothing like Colin Farrell. It is the ultimate crap shoot, but who knows, love may be lurking beyond the next click.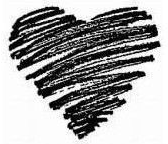 Chloe says: It's a cop out. A cop out I thoroughly enjoy. It takes the pressure off trying to engage with someone in real life. (Just how do you approach someone at the grocery store–where everyone keeps telling me to meet a guy?) Obviously there are pros and cons to this mentality. Like it's probably not healthy to disengage from the people around you, but on the flip side I never have to wear makeup to Trader Joe's again.
Dating Site Reviews
OKCupid Review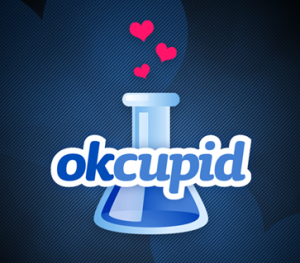 Brandy says:
OkCupid used to be the hook-up site, and for the most part, it still is, but they have figured out the profiling thing pretty well and I've met a few great people from it. They have a series of up to 600 questions or so that you can answer, and it gives you a sense of how compatible you may be with the person. Being free doesn't hurt (although they've gotten smart and have added new "add on's" that you can buy).  I'm starting to notice the selection of quality men is starting to dwindle and there's a larger range of men who just want to "make new friends." Riiiiiight, I see that shiny ring on your finger.
Nycole says:
I agree with Brandy, the quality has started to dwindle. I have noticed that most people on free dating sites are just looking for hookups and aren't taking it seriously. I have found that free dating sites are the best places for men to create new lives. They think it's a free pass to become someone different – single if they are married and the ever-so-popular "looking to settle down," when he really just wants to come over and "watch a movie."
Chloe says:
Doesn't the quality always dwindle the longer an online dating service has been around? I probably got on the OKCupid train a little late, and therefore only met guys who lived with their parents or were bigots.

Nycole says:
I have tried Match.com. Even subscribed for 6 months. I met a ton of men on there, but I feel like it was still a lot of men who weren't looking for serious relationships or dating. It's affordable enough that players can afford to hop on to get a little bit better quality of women to play games with.
Brandy says: 
My last official ex was from Match, which was also the first time I used online dating, which was back in 2006. (Sad face.) Back then I liked it, but now it just feels like everyone lives 100 miles away, is divorced or is in their fifties — "Hello, did you not see my age range?" Generally the men seem to be more mature and not as weird/crazy on Match, but they usually all live in the burbs. I still put Match and OkCupid hand-in-hand since the basic design is the same. They both have great apps as well.
Chloe says:
I'm fighting a cold war with this site.
Interested in trying Match.com for yourself? We've snagged a Match.com discount code for all DailyUrbanista readers!
Click here to try Match.com 100% FREE for three days!

Nycole says:
About a year ago, I was complaining about dating online, and eHarmony gave me a free month trial. I gave it a go. Met one guy who was very serious about getting into a relationship, and also seemingly interested in me having his child within a month. At that time I just wasn't ready. I have to admit I hopped back on this past week out of curiosity, and there was a killer $6/month deal so I'm giving it a try. I like eHarmony because people go there when they are serious. It's not a hookup site. They should let you search openly, though, and not just wait to be matched.
Brandy says:
I tried eHarmony when my Match relationship (see above) didn't work out and my ex went back on Match, which had all the ingredients for an awkward "matching" scenario to happen. eHarmony was one of the first players in the game to come out, and they are more expensive and consequently, eHarmony wants you to believe, more relevant and less geared towards hook-ups. While this may be true, the set-up process takes an act of Congress to get through, and once I was finally on it ($60 later), I found that the matching process isn't as fun and apparently full of suburbanites.
Chloe says:
….and that's the story of how I dated a gay guy. Thank you, eHarmony.

Brandy says:
I tried this site more as an experiment than for dating purposes, as I thought the concept behind it was brilliant. Suggest a date you'd like to go on — whether it be restaurant hopping down Division or going to a Cubs game.  Out of all the sites, it felt the most sincere, but I was dated out at the time so I dropped my profile. The selection is not as big here, as everyone seems to be on OkCupid or Tinder, but I recommend it for someone looking to try online dating for the first time.
Chloe says:
I'm a week in, so I'm in that crack addict phase that Brandy described earlier. So far I've noticed two things: 1.) The conversations with guys are much more witty than any other site I've been on. 2.) Average height is under six feet. I'm a tall woman…who loves high heels….so this can be problematic. And no, it's not because I'm some asshole who will only go out with 6'3" guys. I mean, I  certainly wouldn't turn one away. But I've had one too many guys point out my height as a deal breaker. For them. Apparently not everyone can take note from Keith Urban and Nicole Kidman.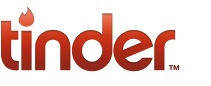 Chloe says:
I have given more Tinder tutorials than I can keep track of, and therefore take credit for the numerous relationships that have started because of it.  Tinder takes dating back to its most basic two elements: attraction and location. If you were at a bar/coffee shop/grocery store and saw a person you were attracted to, would you go up and say something? Kudos to you if you have the balls. But Midwestern manners/shyness/self-doubt/self-deprecation typically get the best of us, and we just let the cute guy/girl continue browsing for organic tomatoes. Tinder solves that problem by finding people in your vicinity, and you get to decide if you're attracted or not. Hitting that "X" button is also oddly empowering.
Brandy says:
Ah, Tinder, you are like the porn of online dating. Purely visual, wordless stimulation. Attractive, good age, decent pics — swipe right. Unattractive, weird, every pic is different from the other and "which one are you" is the first thing that pops out of my mouth — swipe left. After five minutes, you have been caught in the Pavlov experiment of swiping and when you inadvertently swipe the "one" left and try to go back, you are caught in an odd "match" with Mr. Wrong who appears to like you.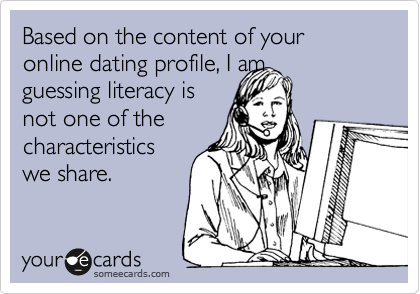 Online Dating Do's and Don'ts:
Brandy says:
Don't: Selfies, spelling "your" as "ur" and same for spelling your when you mean you're, putting a picture of you with your friends so that I don't know which one you are until I click through (and then want to date your friend), listing your income, writing me a message that simply says "Hi," again–selfies. Did I say selfies??
Do: Good pictures but not headshots, dogs are always good, not writing a profile that starts with "Well, I'm not sure what to say about myself, so here it goes" and then list off a laundry list of things that everyone is. And don't have a girl in a picture unless it's clearly identified that it's your sister or your mom.
Nycole says:
Don't: Don't lie. Don't lead women on. Don't say you want one thing, in order to meet more women, when you are really looking for something completely different.
Do: Be yourself, don't be afraid to show your true personality.  Have recent photos. TALK…my least favorite thing is when men message me but then I end up carrying the conversation.
Chloe says:
Don't: Asking me to meet you at a bar at 10:40 on a Thursday. And everything Brandy said.
Do: Slow your roll. Putting thought into your questions, responses, grammar, spelling. I'm also a sucker for sarcasm and witty banter.
Online dating is here to stay, and if you haven't tried it, don't be afraid. Who knows–one day "met over winks and notifications" will be the new "met at a bar."