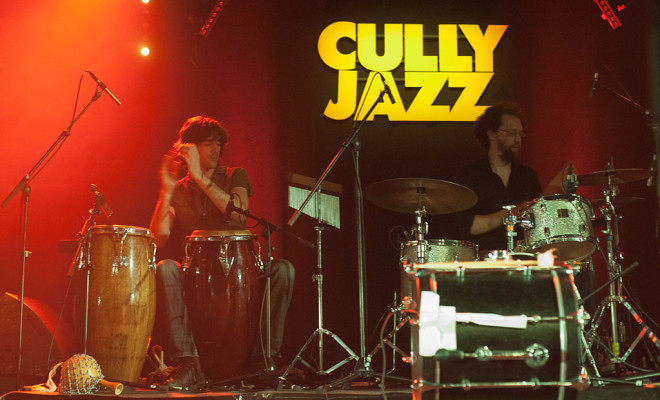 cc Fanny Schertzer
The Cully Jazz Festival: A Festival Like No Other
|
I have a confession to make – I LOVE festivals. They give you the chance to break out of the ordinary and experience something unique and incredible. Not to mention the chance to meet new people, have a few drinks, and nosh on some tasty treats! Are you ready to discover a jazz festival like none other? Then there is one that you should know about…and it's right here in good ol' Switzerland!
Sure, Switzerland is home to many incredible jazz festivals throughout the year, including the well-known Montreux festival each summer, but one of the coolest, and coziest festivals you can possibly visit is the Cully Jazz festival.
What makes it so great? To start, you can experience the festival in two different ways: the festival IN and the festival OFF. Festival IN calls for a ticket while festival OFF is open to all with free entry to workshops, musical walks, jazz conferences, and events like music-themed treasures hunts. Festival OFF also includes free concerts around Cully as well as late night DJ'ed music events.
Cully Village plays host, with this year being the 34th annual festival. Although the jazz itself is one of the main attractions, it's not the only thing appealing about Cully. This is a village that produces incredible white wines and succulent foods to match. Jazz is great, but when you mix it with unique surroundings, Cully wines, and locally made foods you are in for a fantastic treat!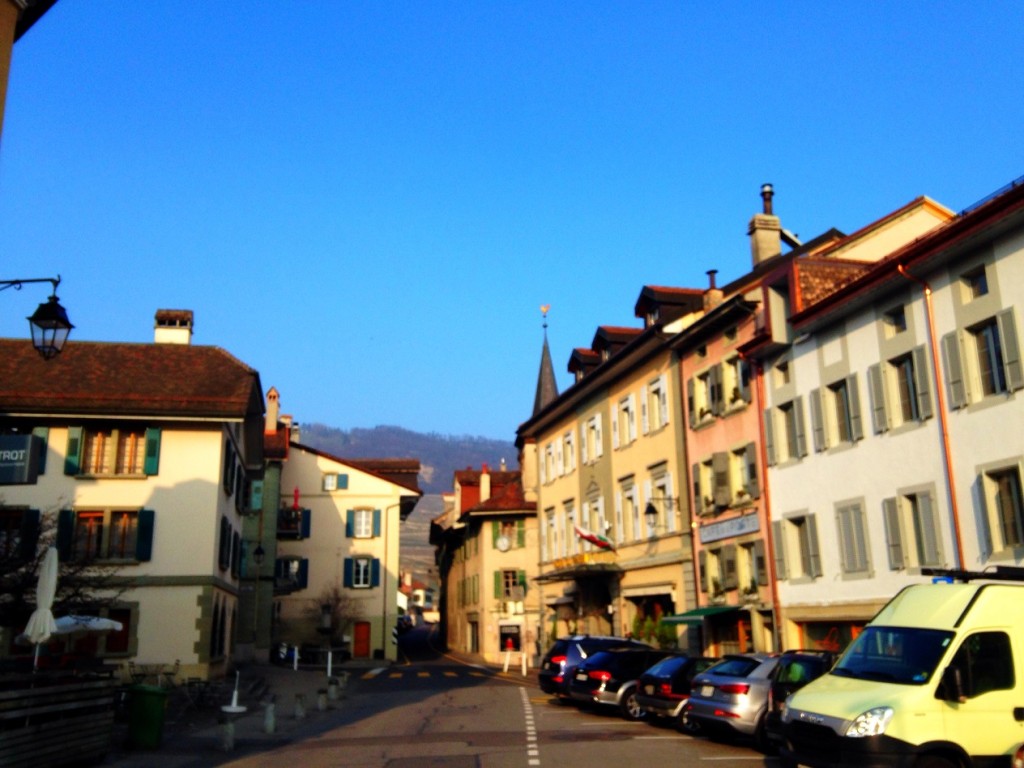 LOCATION IS EVERYTHING… SERIOUSLY
A jazz festival can take place almost anywhere, but the gorgeous location of Cully village makes it almost magical. While big name evening concerts are held on large outdoor stages, all of the free concerts throughout the 9-day event are found in unbelievably different and cozy wine cellars.
One day you might be listening to the smooth sounds of local Swiss jazz from the insides of a wine cellar while the next day you will be sitting outside in the fresh air of a beautiful lakeside tent. Cully is right on the edge of Lake Geneva, so you can sip on your glass of wine while looking at the Alps right on the lake.
Cully is a tiny village, which makes it even more intimate. You'll really get the feel of a picturesque getaway if you take a few days to enjoy the remote and beautiful scenery all around you. The village itself is charming and alluring with vineyards, gorgeous cafes, views of Lake Geneva (yes I'm obsessed with this lake), and wonderful walking paths all around. Everywhere you go, the sounds of jazz music will be playing through the air to sweeten your visit even more.
COOL CULLY ACTIVITIES YOU DON'T WANT TO MISS
If you're taking some time away from the organized festivities, you will be glad to know that you can still experience Cully village in other ways. There is a local service that provides trolley tours around the village hourly. Or, you could stop by any number of the local cafes for incredible tastes of locally sourced Cully village foods.
Take a stroll around the village to get a more intimate feel for how beautiful of a place you are in. You can even head down to the lake's edge and enjoy the sparkling water and soft breeze, although it may be too early in the season to take a dip in the cold water!
If these activities don't sound appealing to you, there is also the option of a wine tour at the various wine cellars around the village. Wine tours are a fantastic way for you to try out all varieties of the local wines from many Cully wineries, helping you to acquaint yourself with the area even more. Plus, you'll have the chance to take a few bottles home with you to enjoy later.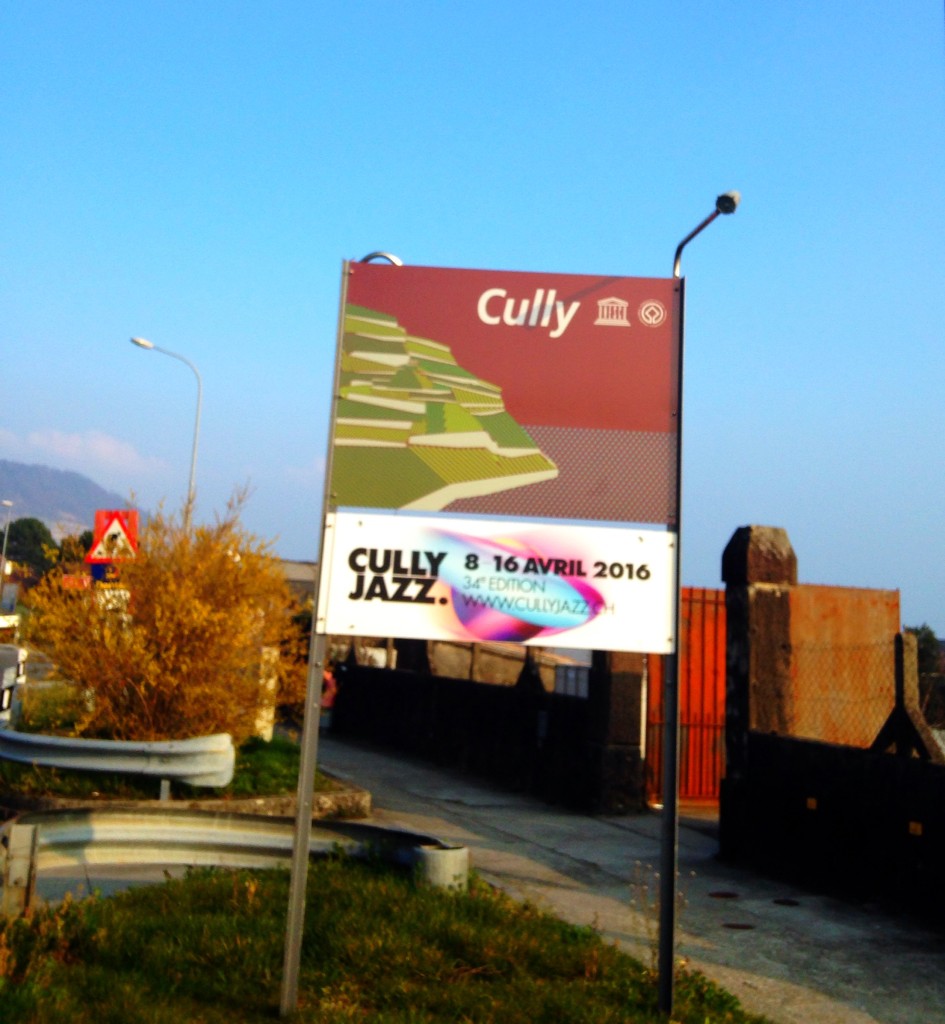 THE IN'S AND OUT'S OF CULLY JAZZ FESTIVAL
Festival Dates
This year the Cully Jazz Festival runs from April 8th through the 16th". All the concerts will be held in different locations around Cully. Check the schedule to find out when and where your favorite bands will be playing!
Ticketing
During the festival, you can get FREE admission to 80 different concerts! Each day there are many different free events to enjoy around Cully.
Some evening concerts do not have free admission. You can get your tickets for these online at this web address. Select the concert day you are interested in and buy your tickets directly online. Prices range from 40.00 – 79.00 CHF, with some all-inclusive passes available, costing 490.00 CHF.
During festival days, you can get your tickets from the main ticket office after 6:30pm Monday-Saturday and after 3pm on Sundays.
Concert Schedule
Check out the concert schedule for different bands and special events here. You can choose which days to attend by finding out when your favorite bands will be playing and when to show up. There is a huge line up of awesome musicians and bands playing this year, including an opening day with Chapiteau and Temple.
So pack your bags and head over to Cully for this year's Cully Jazz Festival! Be sure to report back and let us know how it went!
Have you been to the Cully Jazz Festival, or are there any other music fests that we should check out? Any reason to go abroad is a good reason for us!