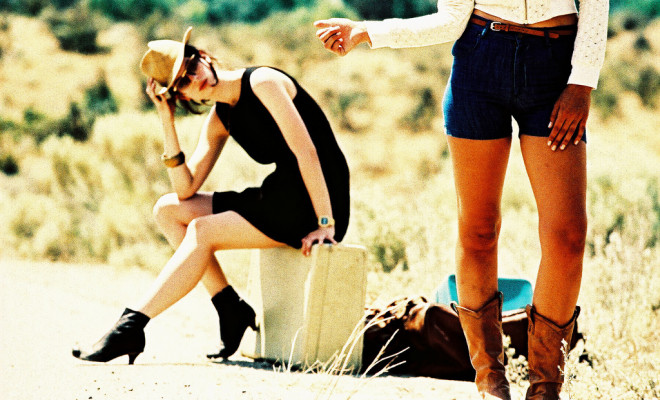 kris krüg
How To Get Discounts On Travel Using Coupons
|
If you're an avid reader of Daily Urbanista, then you know that we love to travel, and we're able to travel fairly often not because we're rich, but because we're pretty good at scoring travel deals. Because so many people were asking us how to get discounts on travel, I recently shared all of the money-saving travel hacks I used to spend 1/4 of last year traveling. However, one thing I didn't cover was how to get discounts on travel using coupons and promo codes!
Whether you're booking via discount travel sites like Expedia or your favorite airline, there's likely a coupon or discount code available that can help save you a ton of money. Unfortunately, it can be pretty hard to find a good promo code — particularly one that actually works. It seems like many coupon sites run off of community submissions that aren't properly vetted. As a result, most sites tend to be cluttered with expired or invalid promo codes and bad affiliate links. Why is a coupon with a 13% success rate even still on your site, people?!
However, I've had AMAZING luck with Groupon Coupons. Since they have nearly 10,000 stores listed on the site, it goes without saying that they also have a huge variety of companies listed under their travel category. You can browse the sub-categories (Air, Hotel, Vacation Packages, Car Rental or Cruises) to find the best travel promo code, or you can browse by company.
Here's a quick guide on how to get discounts on travel using coupons and promo codes!
1. Search for your flight
I decided to search CheapOAir.com, since I noticed that Groupon Coupons had some pretty good coupons listed. I found a RT flight from Chicago to Miami for $135 after taxes and fees, which I thought was a good price. Unfortunately, it jumped up to $149 when I clicked through to book. Still, not terrible!
Tip: If you're flexible on your travel dates or destination, you can use Skyscanner.com to find the absolute cheapest dates first. 
2. Find a flight discount code 
I checked out the CheapOAir.com promo codes listed on Groupon Coupons and tried a few out until I found the best one, which ended up saving me $22.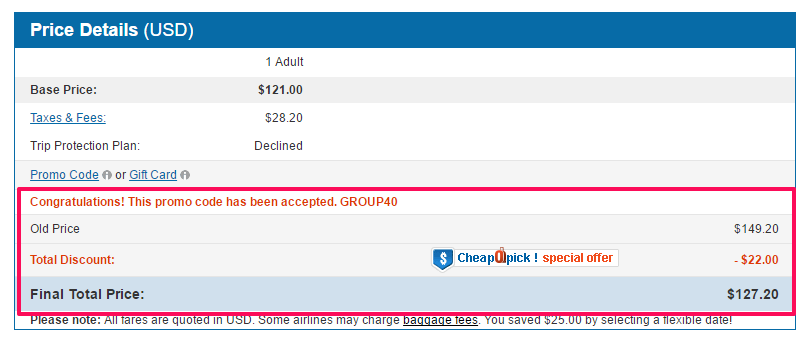 3. And repeat! 
Because I was planning on using Hotwire to book my hotel, I checked out the Hotwire.com promo codes on Groupon Coupon and found a deal for $20 off. For my rental car booking, I checked Groupon's car rental promo codes and found a deal for $25 off at Avis.

All-in-all, I managed to save $67 by taking a few minutes to find some travel discount promo codes on Groupon. Of course, this is a small example! If you're planning a big trip, you can take advantage of some of the vacation package discount codes — many of which offer discounts of up to $500 off.
Tip: If you're shopping for some new clothes for vacation, I also ran across some great coupons that can be used both in stores and online. I already knew that stores like Macy's offered coupons, but am I the last person on earth to realize that discount clothing stores like A'GACI, Charlotte Russe, Aerie and Forever21 have discount codes available?!
How do you save money on travel? Share your tips with us in the comments! 
featured image: flickr/kris krüg
---
Disclaimer: This is a sponsored post, but all of the content, tips and opinions within the post our 100% ours.