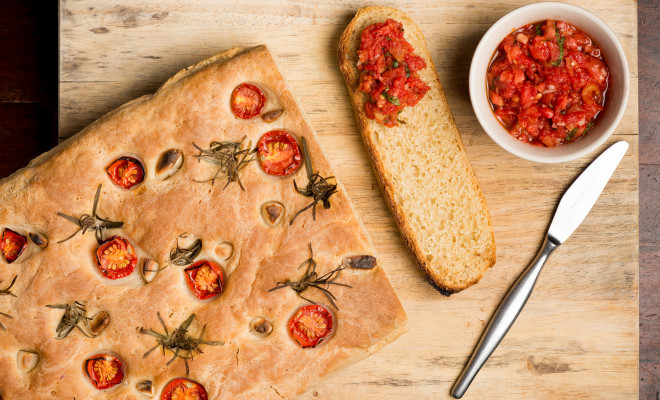 Indrek Torilo
We Tried Nonna Box – The Latest Gourmet Food Subscription Box
|
When the owner of Nonna Box reached out asking if we would be interested in reviewing a box, my Italian heart skipped a beat and I jumped at the chance. For those of you that don't know me – I am Italian, and damn proud of it. I studied abroad in Florence and even returned years later. I grew up making tortellini with my Nonna.
Needless to say, my Nonna Box review will be authentic and honest.
Nonna Box Review
Nonna Box is a subscription box (similar to beauty boxes) where you can subscribe and receive a new box each month from a different region in Italy. Each box includes six full-sized Italian food items, and I am not talking jars of Prego sauce, Barilla pasta, or any other item you can get from any local grocery store. The whole point of this subscription is to try new, straight-from-the-Motherland products. In addition to the food, you will receive traditional Italian recipes and a historical overview of the region that the particular box is from.
Good to know: you can order a one-time box. Just 'subscribe' and then cancel your subscription after checkout.
What's inside Nonna Box:
The box I received had items coming from the Puglia region – I was actually excited to try these items out. All of my family is from the Torino, Tuscany, and Emilia-Romagna areas, so it was nice to see things from a different part of Italy.
The box came with:
– Orecchiette Pasta
– Artichoke Bruschetta Cream
– Cherry tomatoes in oil
– Green Olives
– Extra Virgin Olive Oil
– Crackers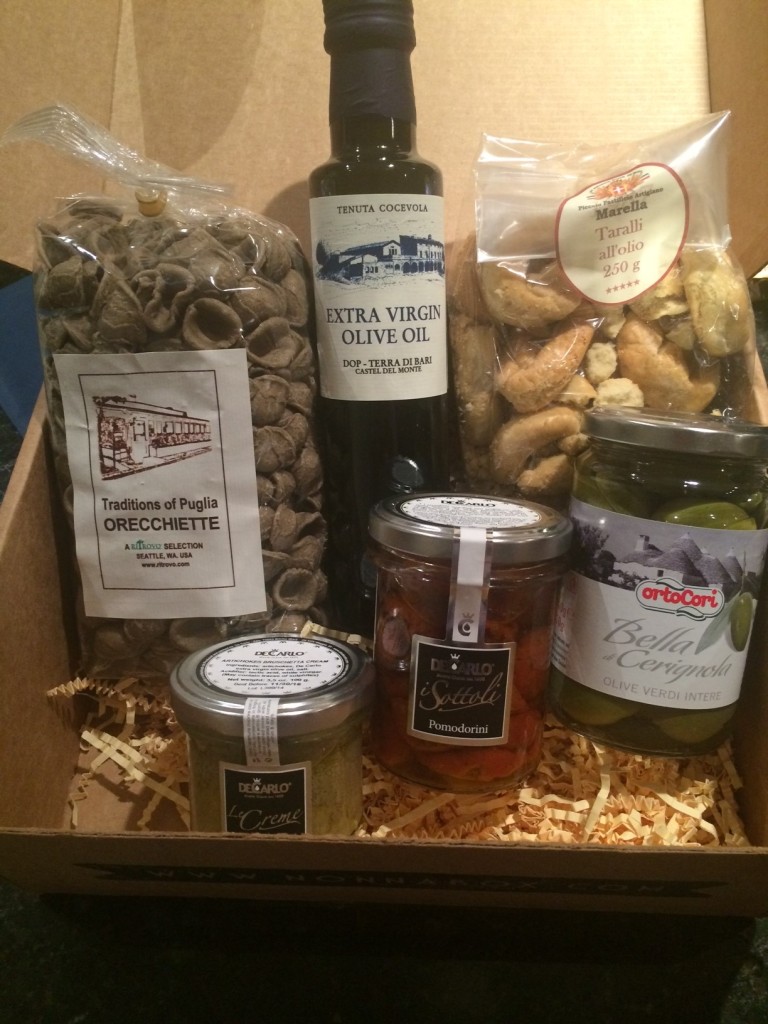 Also include in the box was an envelope containing various cards explaining the products inside your Nonna Box, including the regional culinary tradition and the traditional Italian way of using each specific ingredient.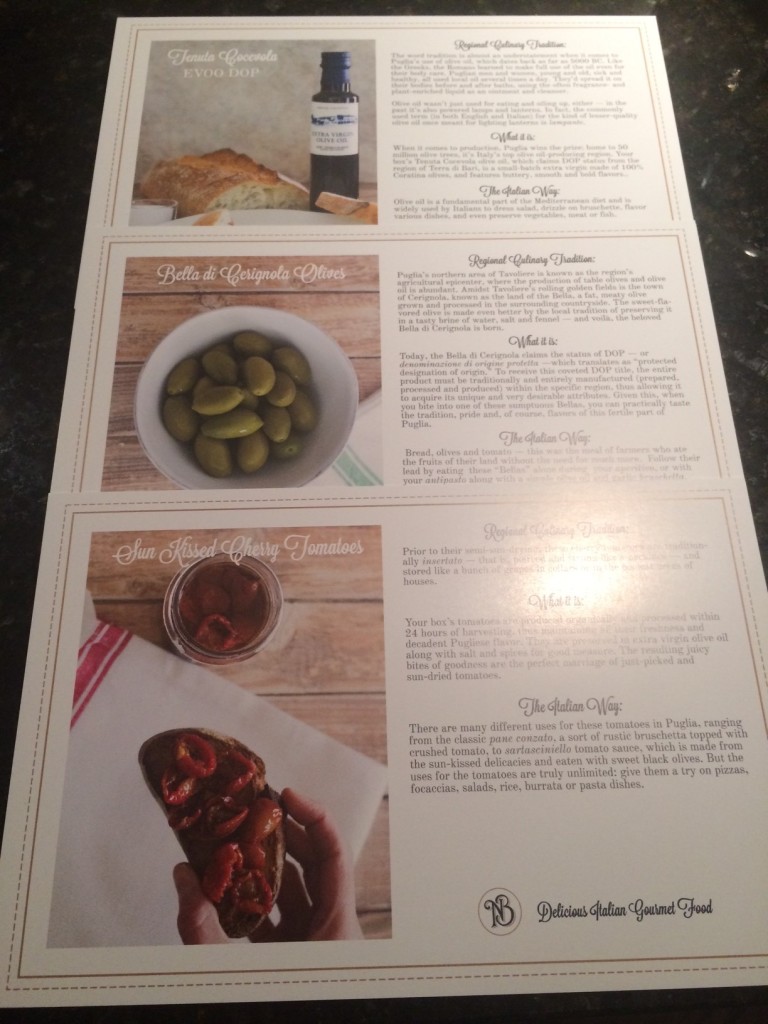 Finally, there are three recipe cards, taking the guesswork out of using the items in your Nonna Box. This box came with a recipe for stuffed squid, a ricotta pizza tart, and pasta with arugula and tomatoes. I decided to make my own spin on the pasta recipe by using spinach in place of the arugula. Let's face it — you can't go wrong with pasta topped with spinach and tomatoes, drizzled in olive oil.
To learn more about Nonna Box or try one out for yourself, visit their website!
Featured Image: Flickr/Indrek Torilo
---
Disclosure: I received this one Nonna Box for the purpose of reviewing and sharing my thoughts with our readers. Everything mentioned, however, is solely based on my own personal (and Italian) opinion.