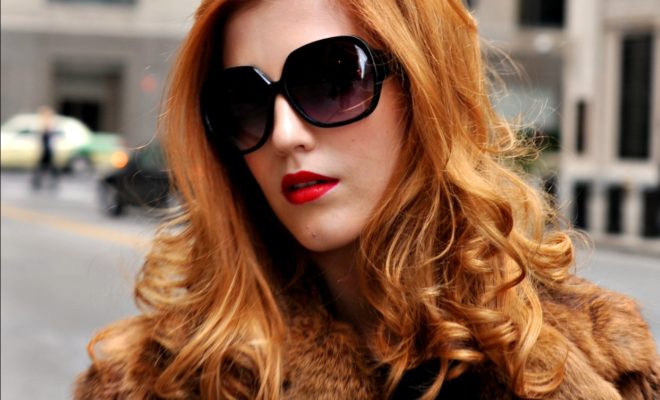 flickr/viewminder
7 Things Worth Splurging On (Because You Deserve It!)
|
There are two main situations that warrant a "treat yourself" spirit: really bad days and really great ones.
The run-of-the-mill tough day usually calls for Netflix, sweat pants and your good pals Ben & Jerry… sometimes a little Jack too. Whereas a particularly good day requires a nice dinner with your besties. But when you need a bigger pick-me-up than a pint of Cherry Garcia or a more significant celebration than happy hour, only retail therapy will do.
And the best kind of retail therapy comes in the form of an amazing splurge item that just may become your new favorite thing… so here are a few things worth splurging on just because you deserve to treat yourself once in a while.
Killer Boots
Whoever said that diamonds are a girl's best friend must not have owned a pair of perfect leather boots. The right ones basically have magic powers – when you put them on, you instantly feel cooler, sexier and more ready to take on the world.
If you're going to drop a chunk of change though, opt for a high-quality pair that can be dressed up or dressed down so that you can get maximum wear out of them. And make sure that they're comfortable enough to wear often or they'll waste away in the back of your closet, which is nothing short of tragic.
Glam Shades
As a grownup lady who deserves a treat, it's time to toss out those crappy $10 sunglasses you got at a music fest last summer and splurge on a pair of great shades that will provide real protection from the sun, look fabulous and last.
You may be thinking something along the lines of, "Yeah, but I always lose sunglasses," but consider the fact that if you spend more on them, you'll be more motivated to make sure you don't lose them after one summer.
Luxury Beauty Products
There's nothing wrong with drugstore cosmetics and low-priced designer "dupes," but there's just something special about a luxury lipstick or high-end moisturizer that feels good. Plus, some are actually worth the dough because they deliver serious results you can't get from a cheapie.
If you don't already have a certain item in mind, head to a fancy department store like Barney's and let the cosmetic fairies behind the counter woo you with samples and makeovers before choosing a couple of choice products that you fall in love with.
Gorgeous Perfume
Put away that body splash from CVS and treat yourself to a high-end perfume that smells like heaven to you. A great perfume will last all day and give you a little lift every time you wear it, so this is definitely a treat that is worth the big bucks.
If this is new territory for you, you should most definitely shop in person so that you can smell-test several scents. Before you go, try to determine what types of scents you like (floral, fruity, woodsy, spicy, fresh) and zero in on some notes that you're drawn to (rose, musk, lemon, vanilla, etc.) so that you can give a perfume expert helping you a place to start.
Fancy Lingerie
Whether you're single, married or somewhere in between, lingerie is always a lovely indulgence. The only rule here is that you must get something that makes you feel like a sexy seductress – that means you shouldn't think about what someone else will think, only what you like. In other words, if it's painfully uncomfortable or you'll feel weird wearing it, don't get it.
Forever Jewelry
You probably have a ton of jewelry that's fairly cheap but fun to accessorize with, but when it comes to spoiling yourself, invest in something you'll wear for the rest of your life. Plus, knowing that you'll have it for many years to come should also make it easier to spend the extra money. After all, pieces like diamond studs or a pearl necklace will never go out of style and may even be passed down to your daughter someday.
Investment Handbag
The great thing about a handbag is that it always fits, no matter how many donuts you've had. And it can take even a questionable outfit from, "Um, is she wearing sweatpants and an old college t-shirt?" to, "Wow, she really knows how to do effortless chic." Fabulous handbag = instant style.
Most designers have a "signature" bag, that is, one whose style changes very little (if at all) year after year. Invest in a signature designer bag and you'll not only be on-trend, you'll be above the trends.
Signature bags include Balenciaga's Motorcycle Bag, Chanel's quilted 2.55 flap bag, Goyard's St. Louis tote, Dior's Lady bag, Chloe's Marcie satchel and, of course, the granddaddy of them all, the Hermes Birkin bag. Bonus: if worse comes to worse, these bags tend to retain their original value (and sometimes even appreciate!), should you decide to re-sell them.
Most of us can't afford to splurge on luxury items every time we shop, but certain occasions justify a splashy purchase. And if you follow this advice and buy wisely, you won't need to worry about buyer's remorse once your high or low spirits have passed.
---
ABOUT THE AUTHOR
Liz Kores loves Chicago almost as much as she loves fashion and her two passions come together in her role as the managing director for the Oak Street Chicago Council, an association of designer boutiques, hotels and restaurants in the Gold Coast. She also sits on the board of the Chicago Fashion Incubator and enjoys blogging about style and culture whenever she can. To learn more, visit her website or say hi on Twitter: @onlyonOakStreet.