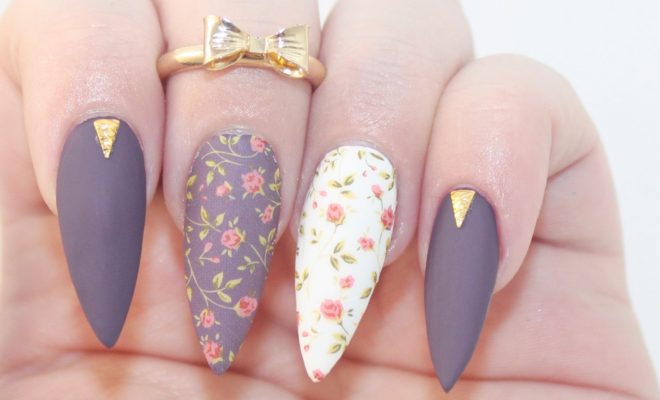 YouTube: Dazzle Glam
We've FINALLY Found The Best Way To Fix A Broken Nail
|
I have always loved the way long nails look, yet I haven't always been lucky enough to actually maintain this look. Like many women, I have the unfortunate luck of constantly breaking my nails once they've reached my desired length.
Recently, I have noticed that my nails are finally starting to grow faster. I'm not exactly sure why – perhaps it's my diet or maybe it's the California sunshine – but whatever itis, I'm not complaining either because it's taken me 33 years to get my nails to grow like this.
And then it happened…
I felt my hand get stuck in my hair one morning. I dreaded actually inspecting my nail for fear that I would have to cut it off completely, which is what I would normally do. I took a look and my worst fear was confirmed:
I'd broken my nail. (Cue swearing)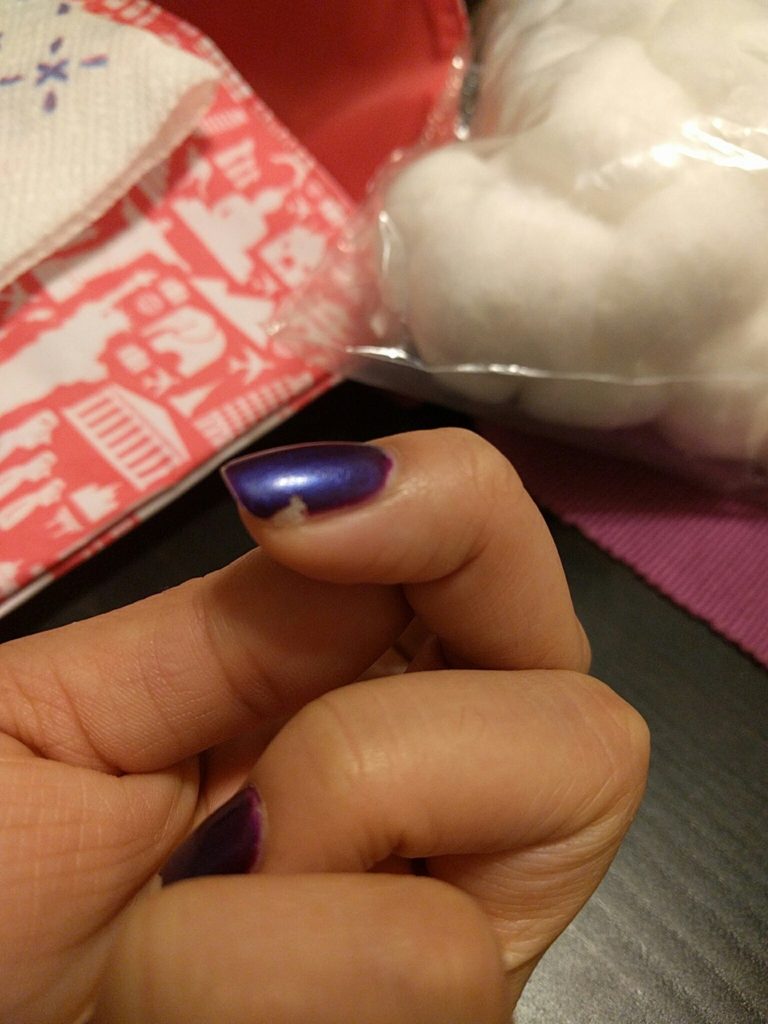 Rather than cut my nail as I normally would, I decided to see if it could be repaired. I started to look online for the best way to fix a broken nail. I didn't have the time (or the inclination) to run out to a beauty supply store, so I had to find a method that used items I already had at home.
The solution? Tea bags!
Yes, you read that right: you can actually fix a broken nail using a tea bag. It appeared to be a pretty easy DIY nail repair solution: you empty a tea bag, glue it to your nail, and voila! You're (supposedly) done. However, we've all seen those "Pinterest Fails", so I wasn't 100% certain this would actually work.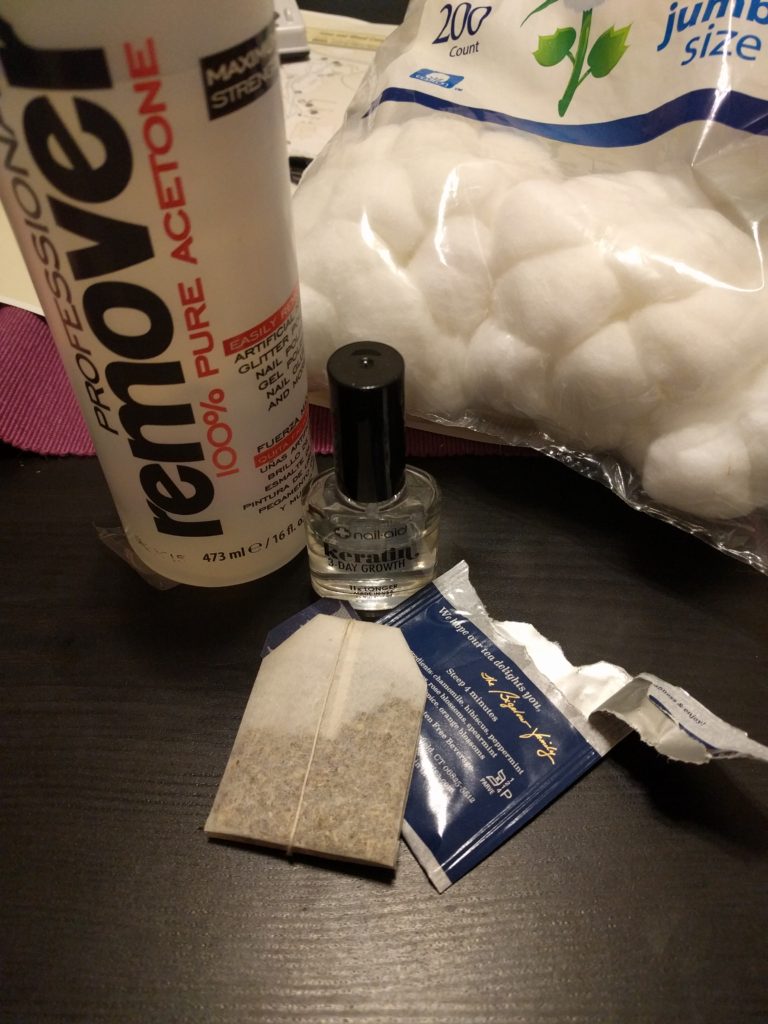 Step One: Preparation
To repair a broken nail using a tea bag, you'll need the following supplies:
Paper tea bag
Nail file
Nail polish remover
Clear coat
First and foremost, you'll need to prep your nail by removing any nail polish or dirt. Once your nail is clean, you will want to prep your tea bag. Remove all the tea, then cut a piece wide enough to cover the width of your nail. You will want to keep it a bit long to give yourself a bit of slack to work with.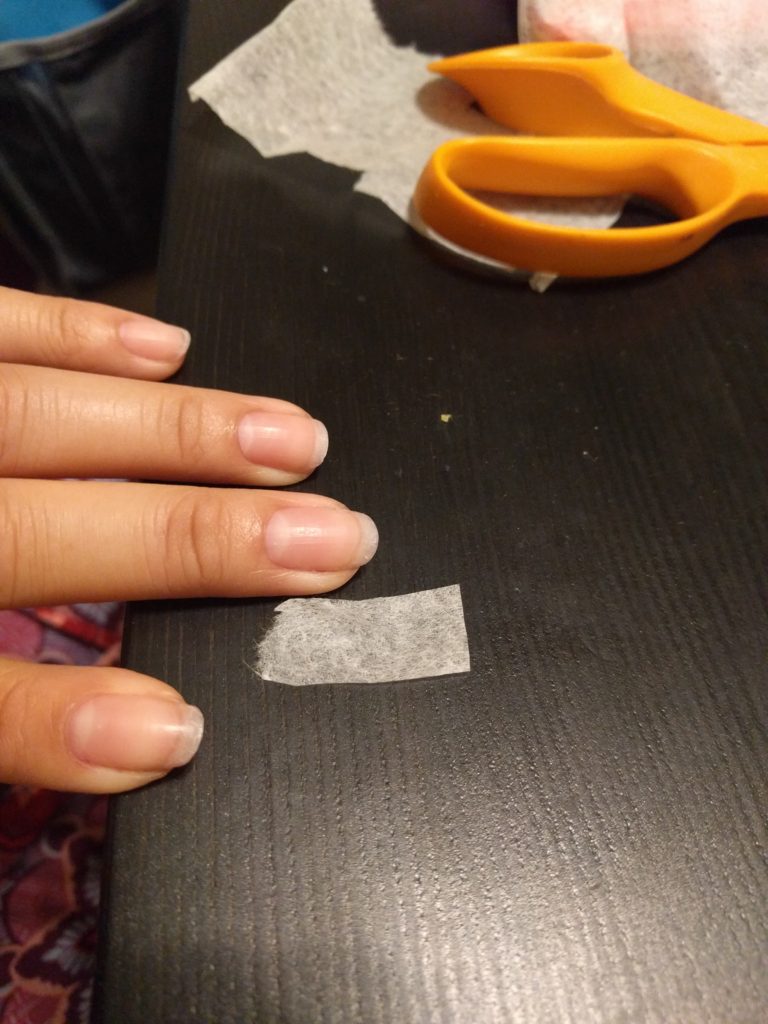 Step Two: Fixing your nail
Now that you've prepped your nail and tea bag, it's time to "glue" it down. Place the teabag on your broken nail, then paint over it using your clear coat. As you apply the base coat it will soak into the paper and act like a glue. You will want to keep your strokes light and be careful not to move the paper around too much or bunch it up.
It might look weird at first, but don't be scared! Let your nail dry, then apply a second coat until it looks smooth enough. Depending on your nail, you may want to do a third coat.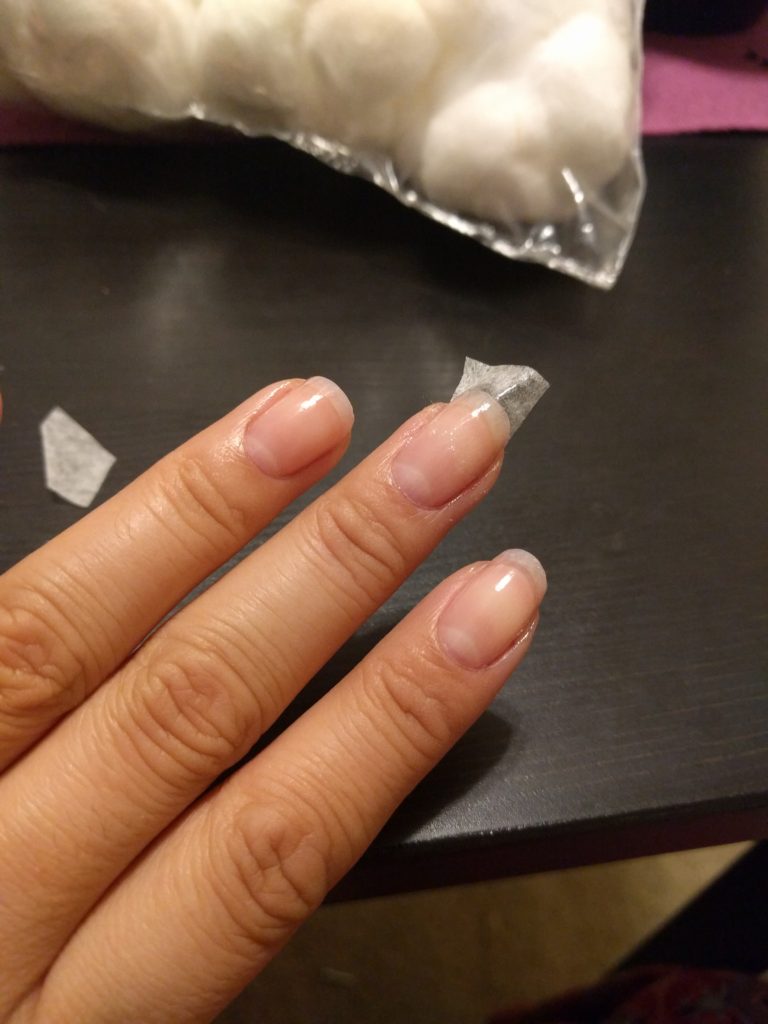 Step Three: Shaping
Once the nail has dried, use your nail file to remove the excess paper. Using a downward motion, making sure to only file in one direction, you will see the paper slowly break away from the tip of your nail. Once the paper is completely off you will want to add another layer of base coat and then file away any bits of leftover paper once the nail has dried completely.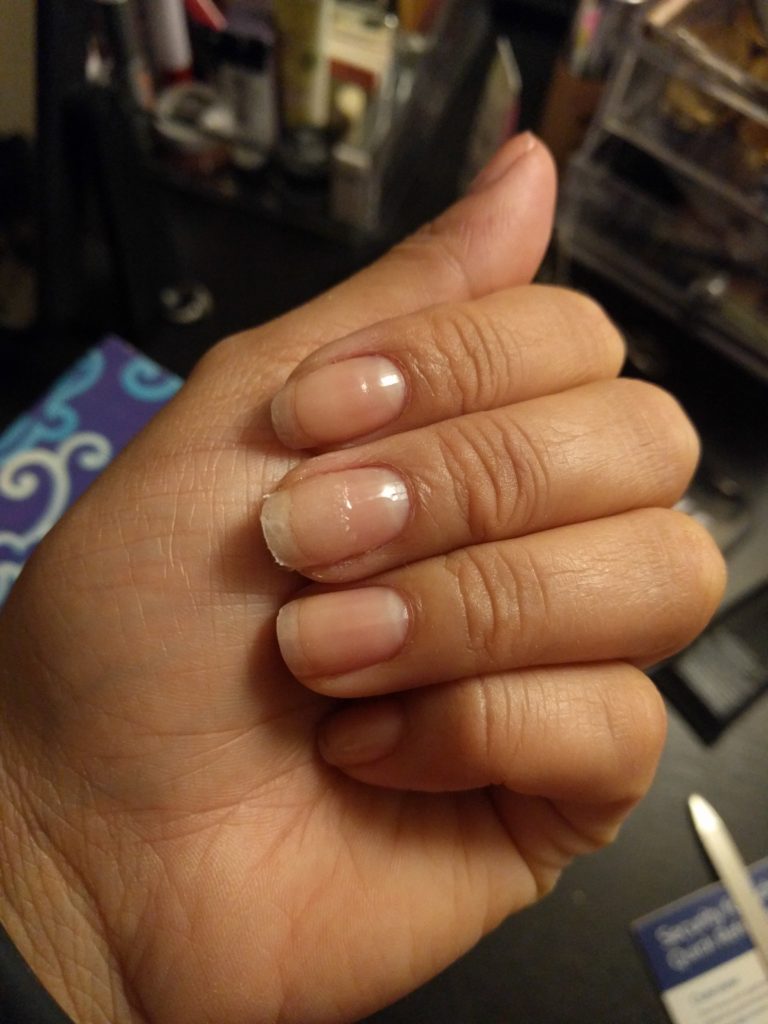 You can buff the nail out once you're done, making sure to do it gently so that you don't remove the 'band-aid' altogether. I would recommend painting your nail once you're done, while it isn't completely obvious that you have something on your nail unless someone is seriously inspecting your hands, it can be visible. I felt a bit self-conscious leaving my nails bare and later ended up painting over them. It was less noticeable once my nails were painted.
All-in-all, this was easier than I expected and the best way to fix a broken nail that I've come across yet. I still have to see how long it will actually hold up! If you've tried using a teabag to fix a broken nail, let me know how it turns out for you!
Do you have any other methods you've used to fix a broken nail? Share in the comments!
Featured Image: Matte Dark Floral Acrylic Nails Tutorial by Dazzle Glam / YouTube