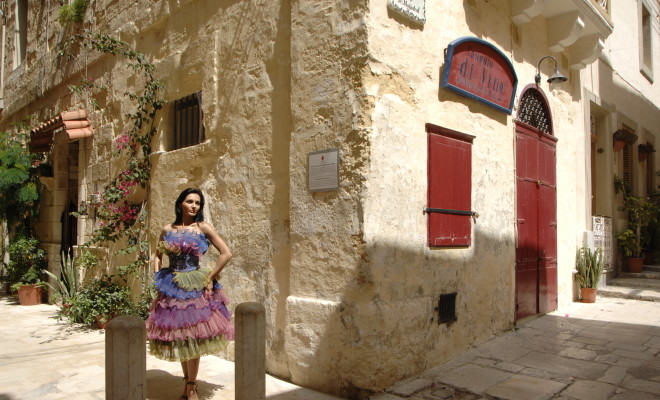 viewingmalta.com
18 Awesome Things To Do In Gozo
|
Although Gozo is a fairly small island, there's a lot to see and do. Last month, I spent five days on this beautiful island and despite the fact that we were constantly on the move, I still didn't get to see everything I had hoped to see. (But that gives me an excuse to book another trip, right?!)
Whether you're adventurous, a beach-lover, a photographer, foodie, or visiting with kids, Gozo offers plenty to do. Here are 18 things to do in Gozo, Malta for EVERY personality and interest!
1. Spend time in Xlendi 
Xlendi is one of those perfectly-picturesque Mediterranean areas. Spend time at the charming beach, explore the beautiful grottos, eat lunch at one of the sea-front cafes (we loved Zafiro Restaurante), or partake in some water sports.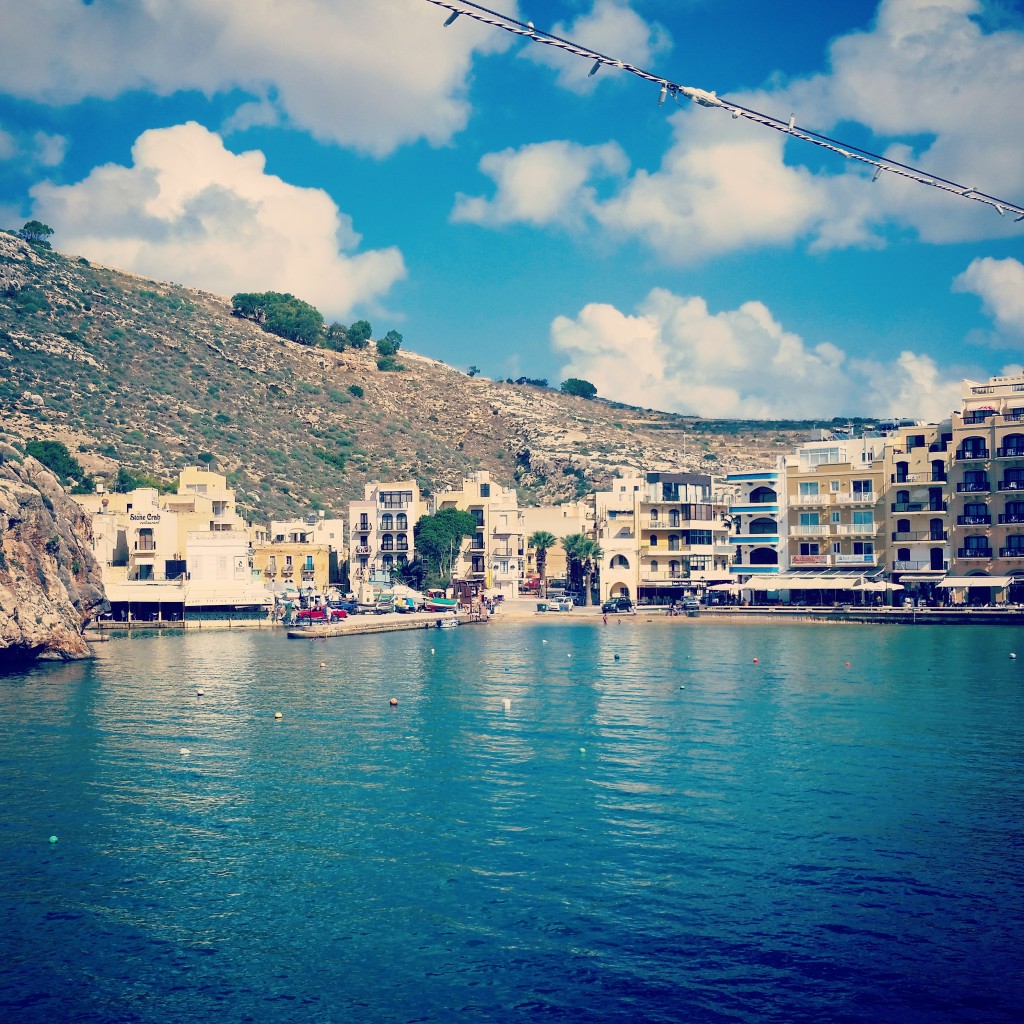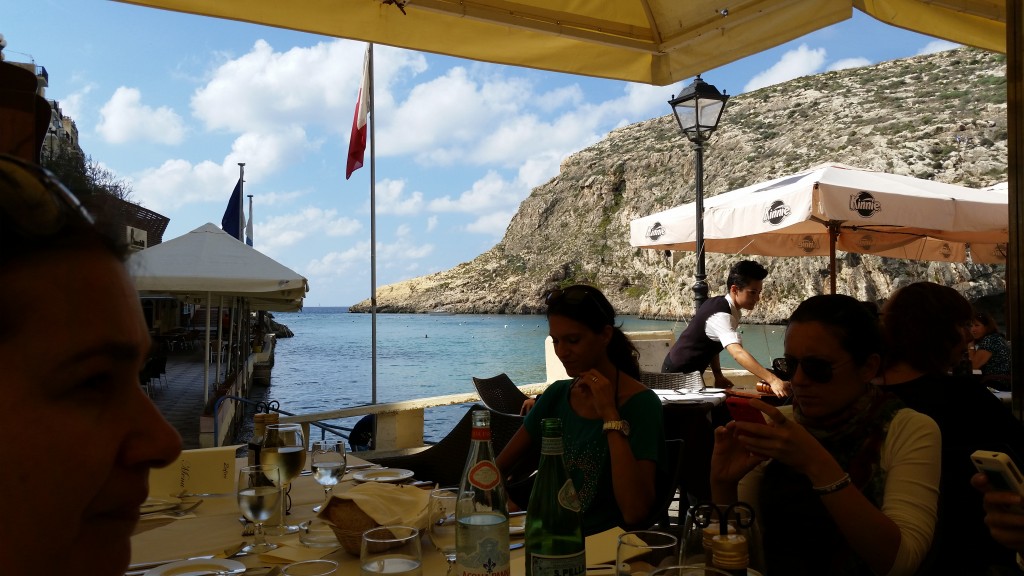 2. Tour the island on a quad bike
We did a three hour tour with Gozo Quad Hire and it was a fun, unique way to explore Gozo – particularly the parts that you may not make it to by car or on foot. I admit: I was feeling a little bit unsure about riding on one of these alone, so I decided to ride on the back of another person's quad – shoutout to Adeline from Voyages etc. for letting me hijack her quad and for being a great driver! (Photo Credit: Sara Boccolini)
3. Stay in a Farmhouse
Wondering where to stay in Gozo, Malta? Forget the hotels! The absolute best type of accommodation to stay in when visiting is a traditional Gozitan farmhouse. The term "farmhouse" may conjure up images of chickens, cows and a twin bed in a creaky old house – but that couldn't be further from the truth. We stayed in one of The Baron Group's gorgeous rentals, and while the home may have been a farmhouse in design, it was definitely more of a luxury villa through-and-through. The Baron Group farmhouse we stayed in (Hamlet No. 4)  featured heated floors, an in-ground pool, four huge bedrooms with private en suite bathrooms, a huge kitchen and amazing views. Check out the video below for the amazing view from our patio!
4. Admire the Azure Window
No matter what the weather is like, the Azure Window is one of the most picturesque places in Gozo. Bring your camera and plan to do a bit of walking. Most tourists simply visit the area directly in front of the Azure Window, take their pictures, and leave. However, if you wander a bit (particularly past the fort on the hill) you'll find even more beautiful views! Tip: Visit early to avoid crowds!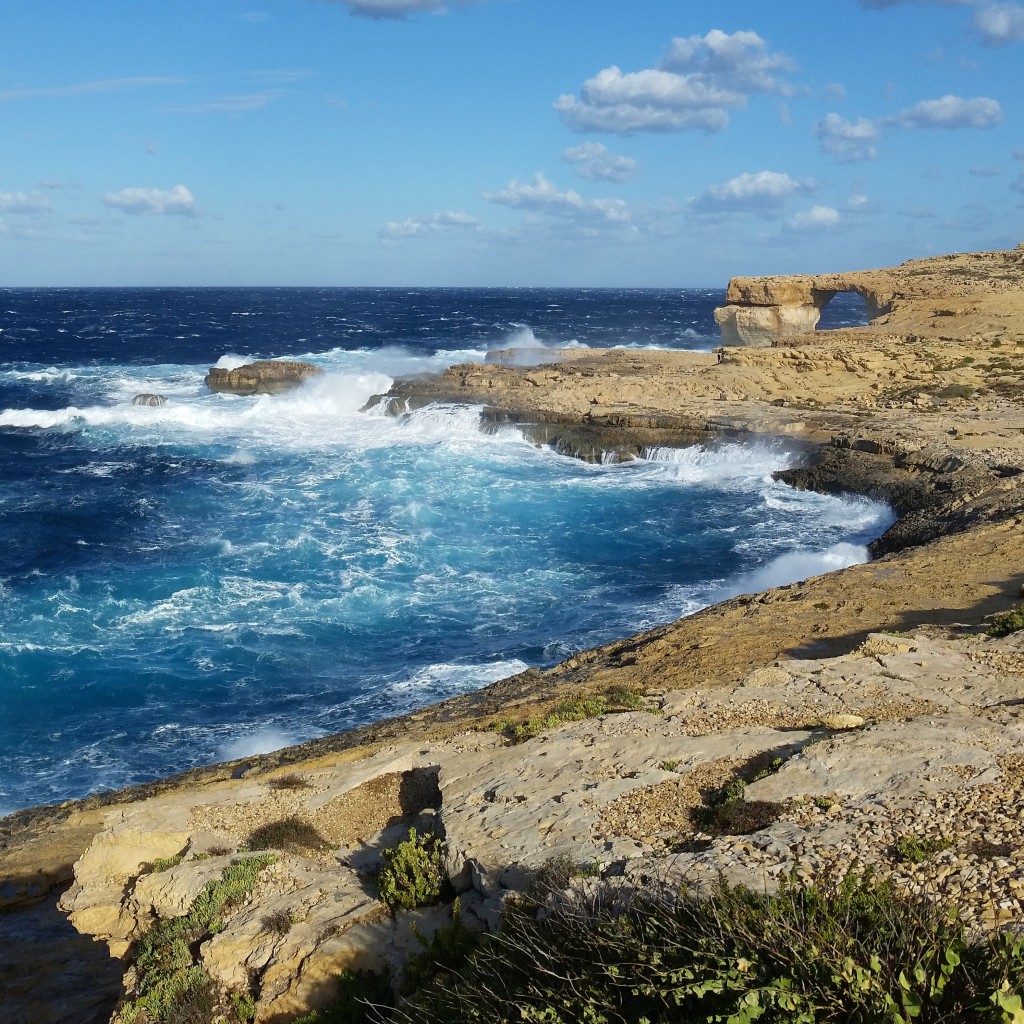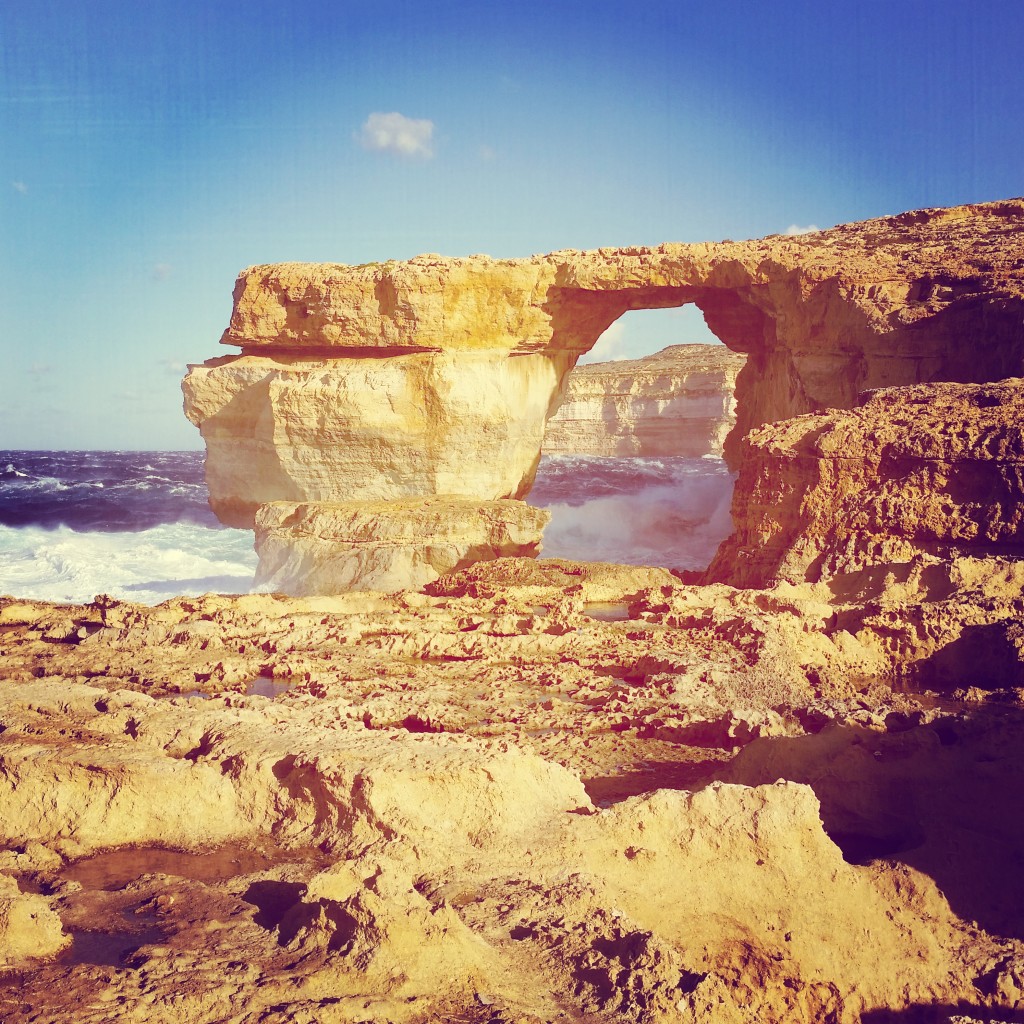 5. Visit Ta' Mena Estate 
We booked a wine tasting at Ta' Mena Estate, and I tagged along for the heck of it despite the fact that I don't drink. I'm glad I went, as this turned out to be one of my favorite parts of our trip. The wine tasting took place outdoors on the estate and included a light lunch featuring traditional Gozitan food items from the estate. Afterwards, we had the opportunity to tour the farm and talk with Ta' Mena's owner, Joseph Spiteri. If you have the opportunity, take the time to talk to him – he's incredibly knowledgeable and passionate about the environment, food and farming, and it was really cool to see the passion he has for his work, his animals and his products.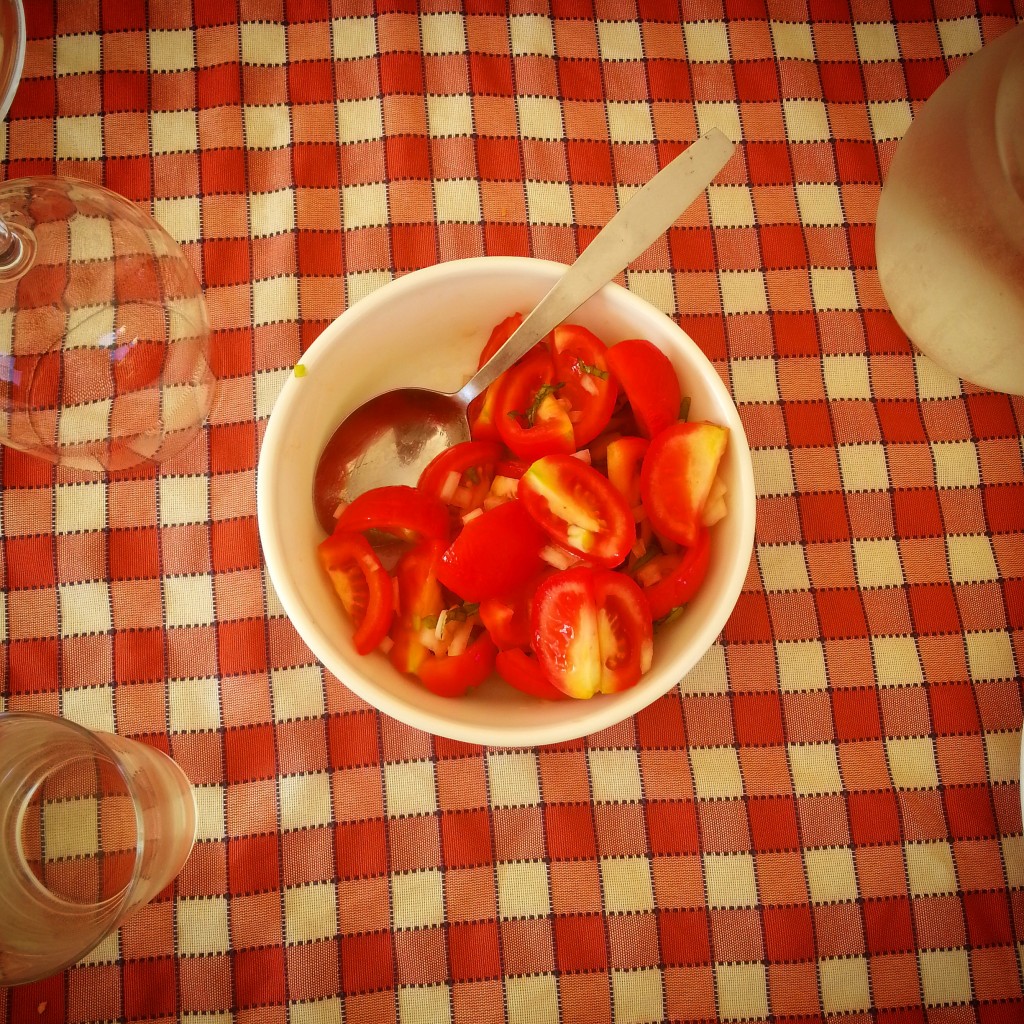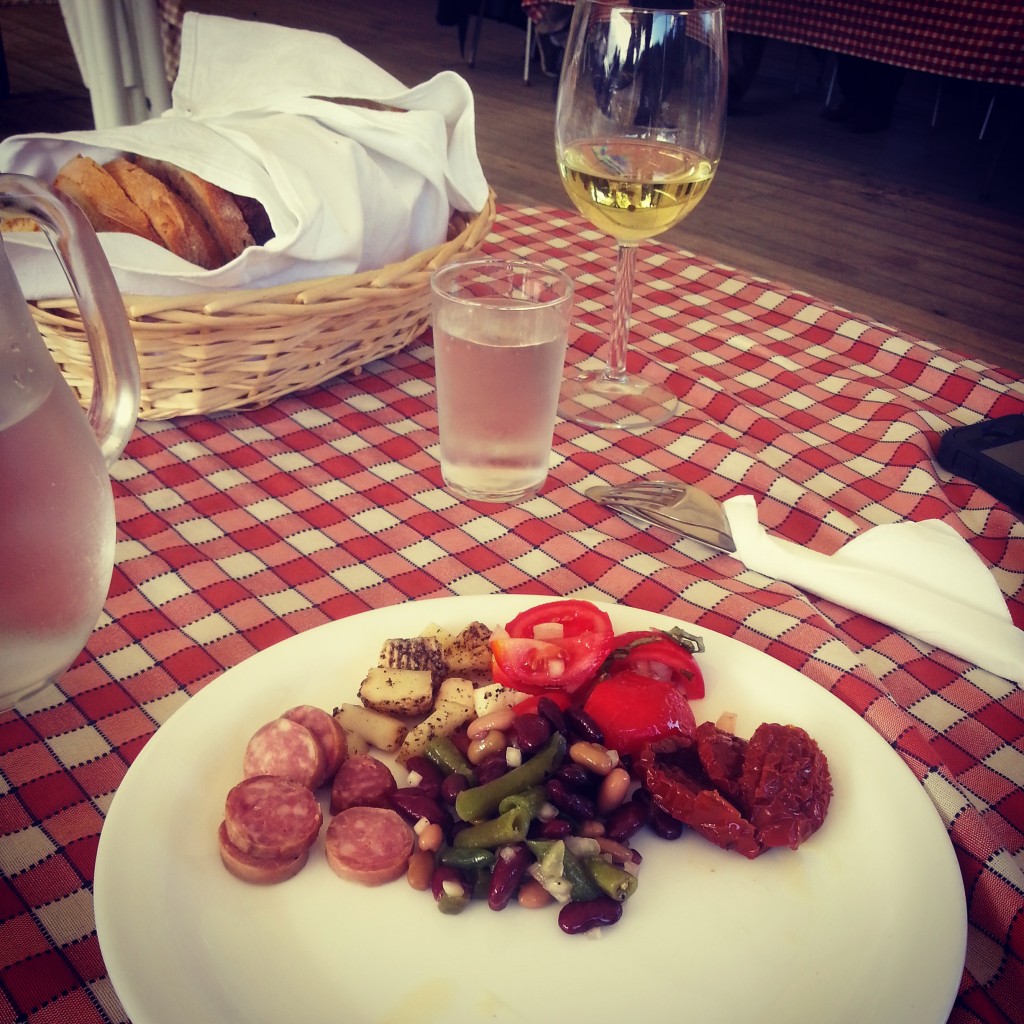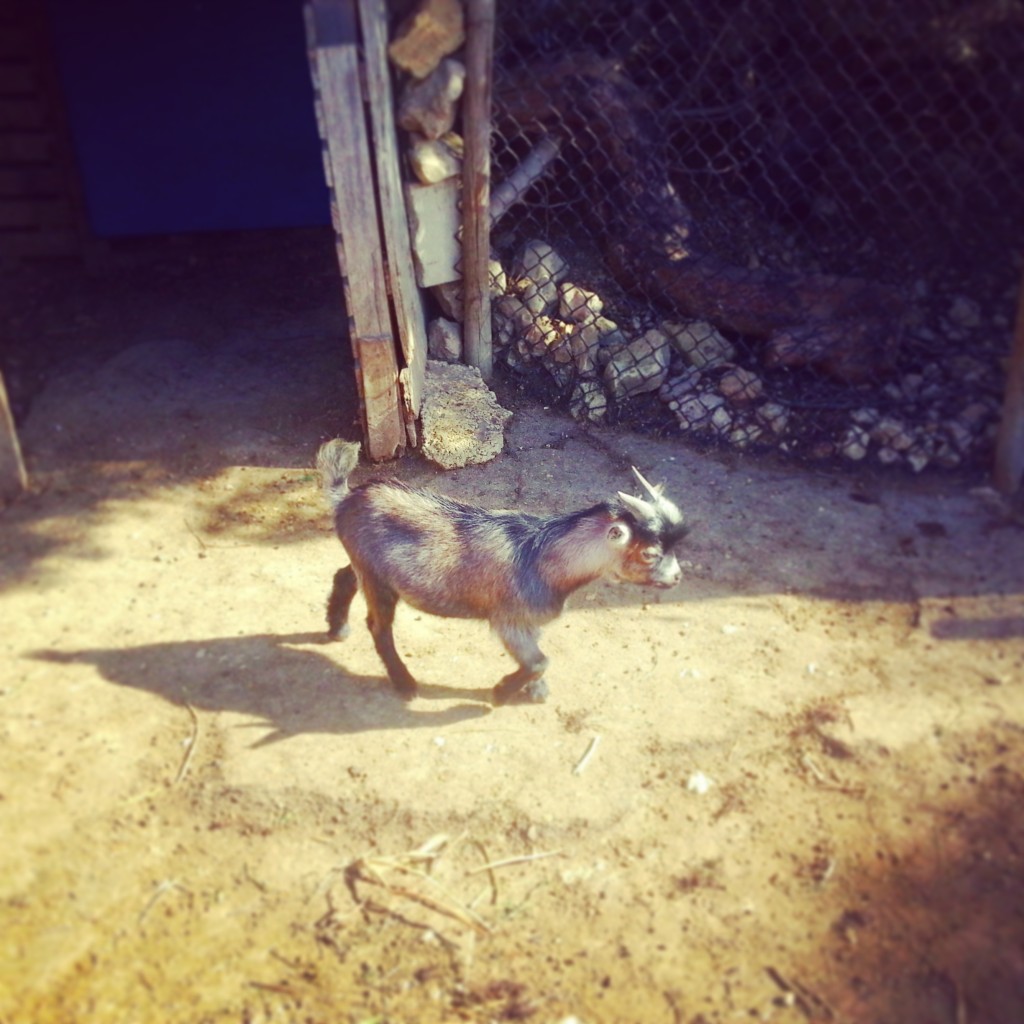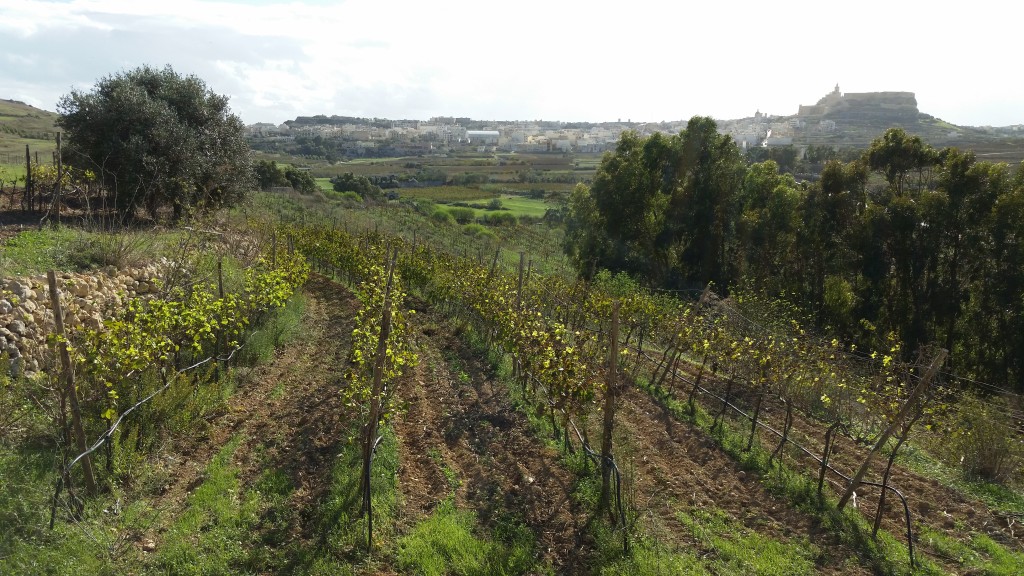 6. Eat… eat gooood
When in Gozo, it's a good idea to step outside your culinary comfort zone. I did – and I'm glad. Click here to learn more about Gozitan and Maltese cuisine and check out a list of my favorite restaurants and foods.
7. Go shopping and/or take classes at Ta'Dbiegi Crafts Village
Meet talented Gozitan artists and watch live demonstrations. Purchase beautiful souvenirs such as Gozitan lace, handblown glass, pottery and more. Have some time to spare? Several of the shops – such as Gozo Pottery Barn – offer short classes for visitors!
8. Take a boat ride to the Blue Lagoon / Comino
The Blue Lagoon is one of those places that's even more beautiful than you'd expect it to be in real life. We hopped on a boat with JoyRide Watersports and had the opportunity to check out the various grottos and get a great view of Comino on our way to Hondoq Bay. Tip: the beach gets crowded here – consider doing a boat tour for photos, but visiting nearby Hondoq Bay for actual swimming.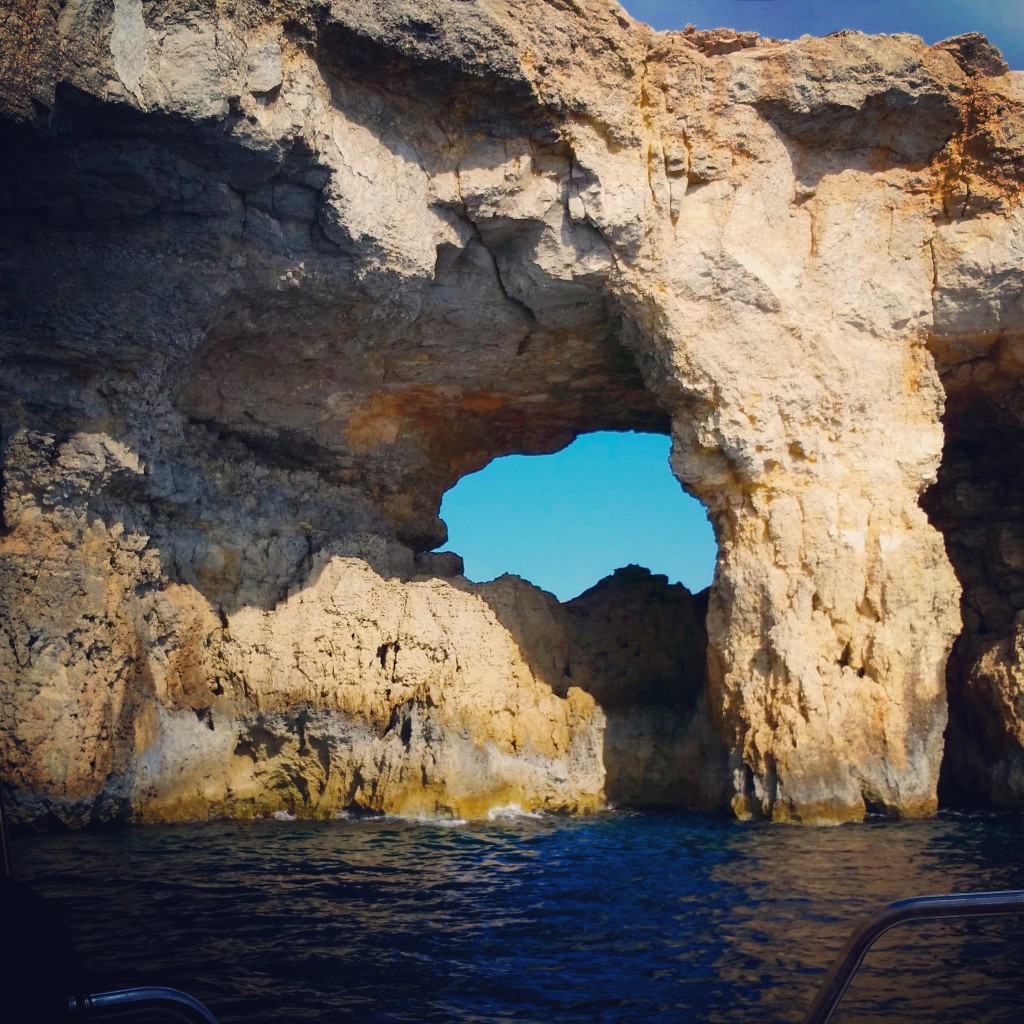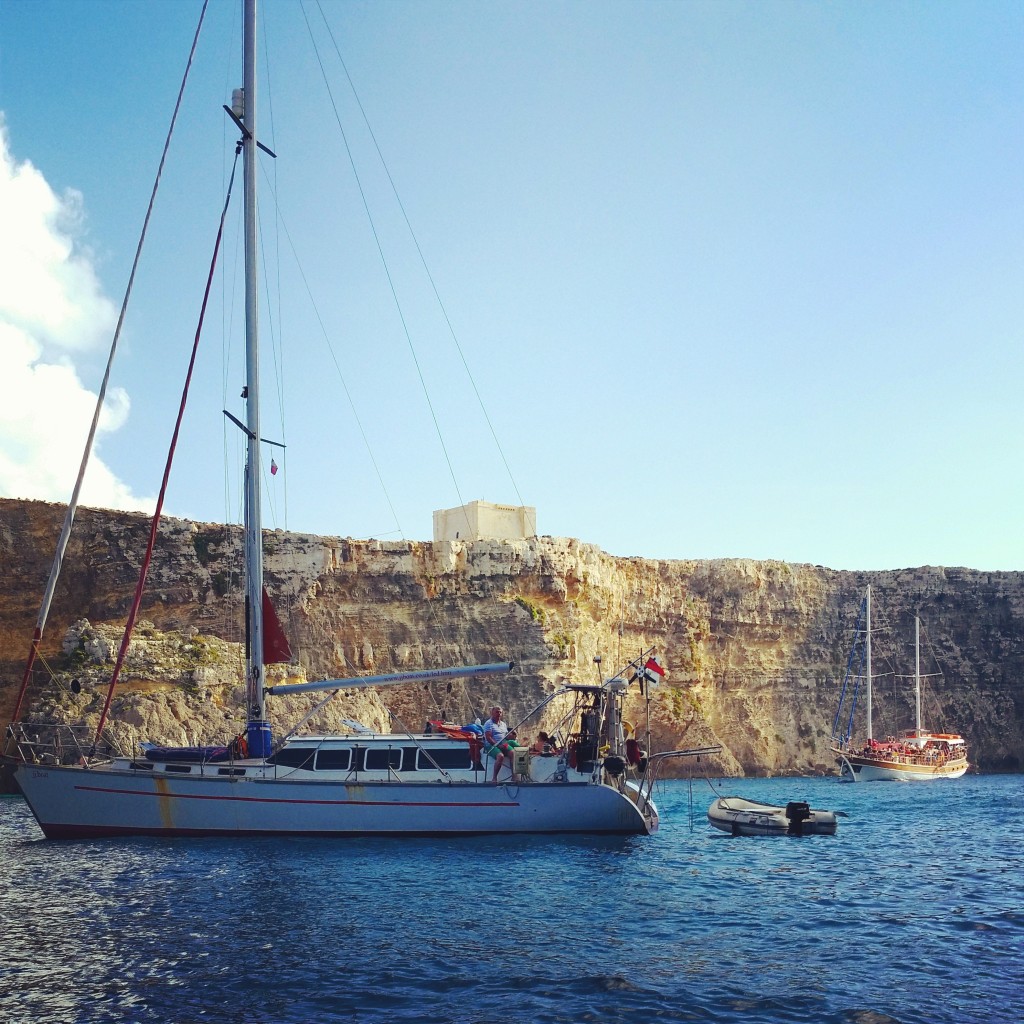 9. Visit a beach and swim in crystal clear water
The water in Gozo has to be some of the most amazing on earth (unfortunately, that doesn't extend to the taste of their tap water). As mentioned, Hondoq Bay – pictured below – is a great place for swimming, as is Xlendi. If you're looking for a sandy beach, Ramla Bay is your best bet. Click here to view a full list of beaches.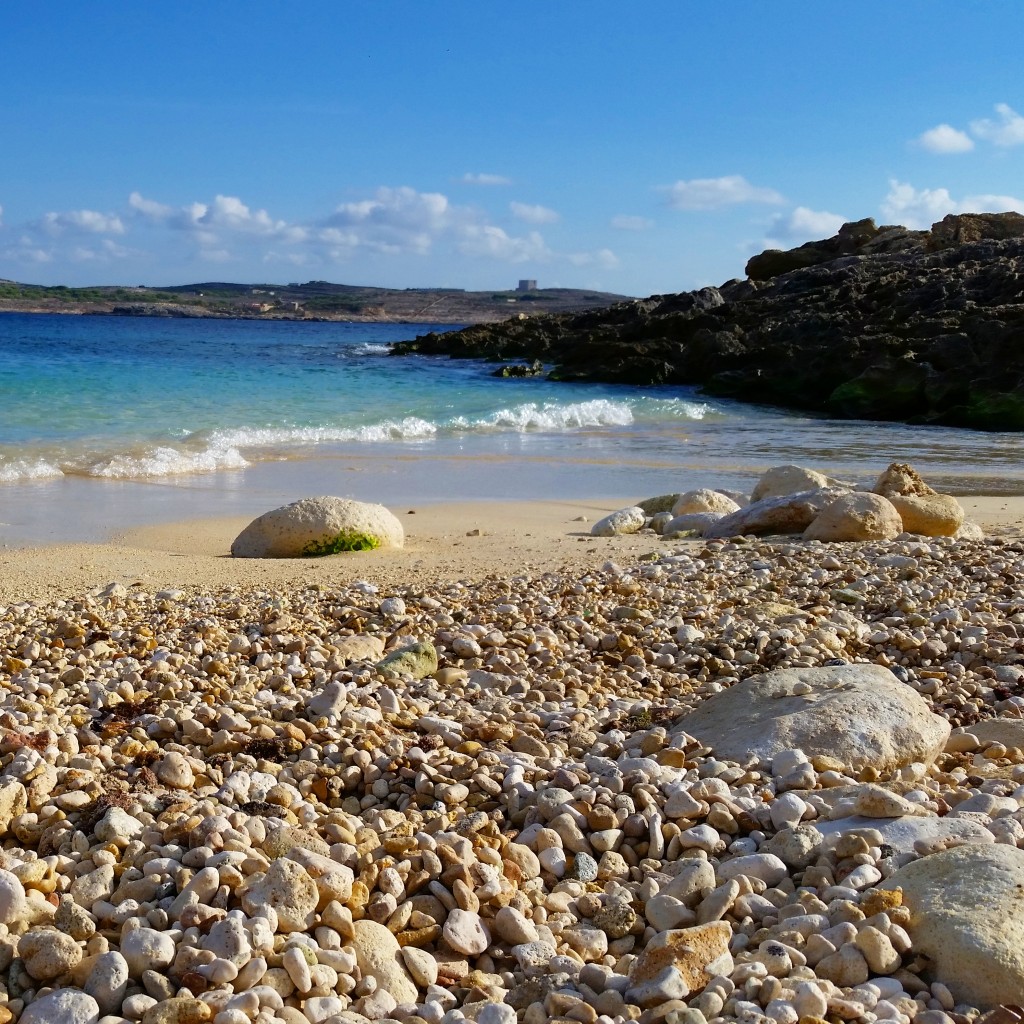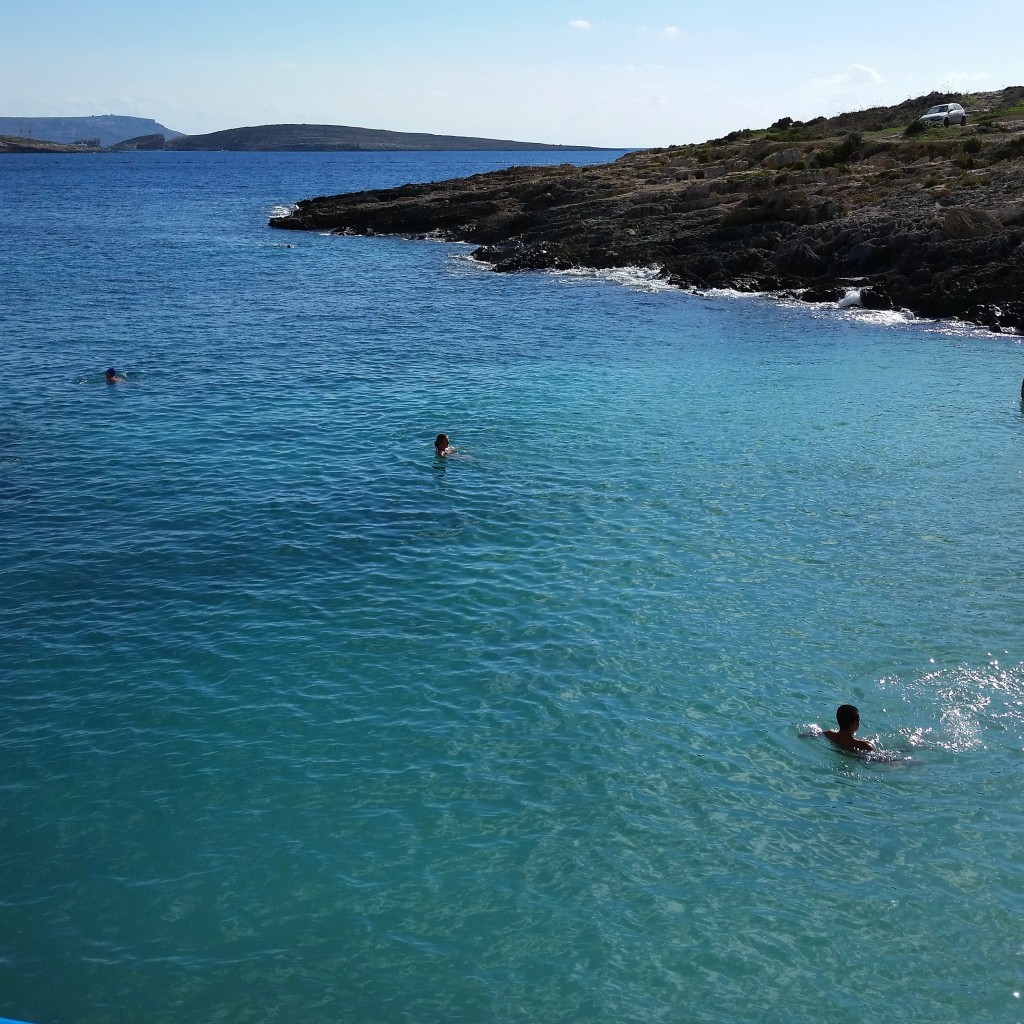 10. Explore Victoria (Rabat)
Victoria (also known as Rabat) is Gozo's city center, and the main hub of daily life for many Gozitans. The tiny, winding pathways in Victoria are wonderful to wander through and great to photograph. As one might expect, this area features plenty of cafes, shopping, and so on.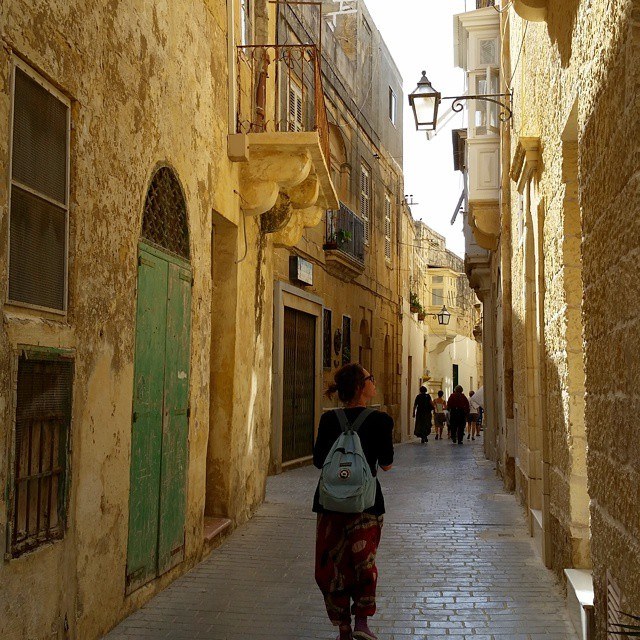 11. Visit the historic Citadel
When visiting Victoria, take some time to explore the Citadel. An interesting fact: up until 1637, the residents of Gozo were required by law to spend their nights within the Citadel for their own safety! The site offers amazing views of Gozo, and the on-site jail is quite interesting. Afterwards, stop by Ta' Rikardu for a Gozitan Platter and Rikardu's famous ravioli made with fresh cheese from his goats.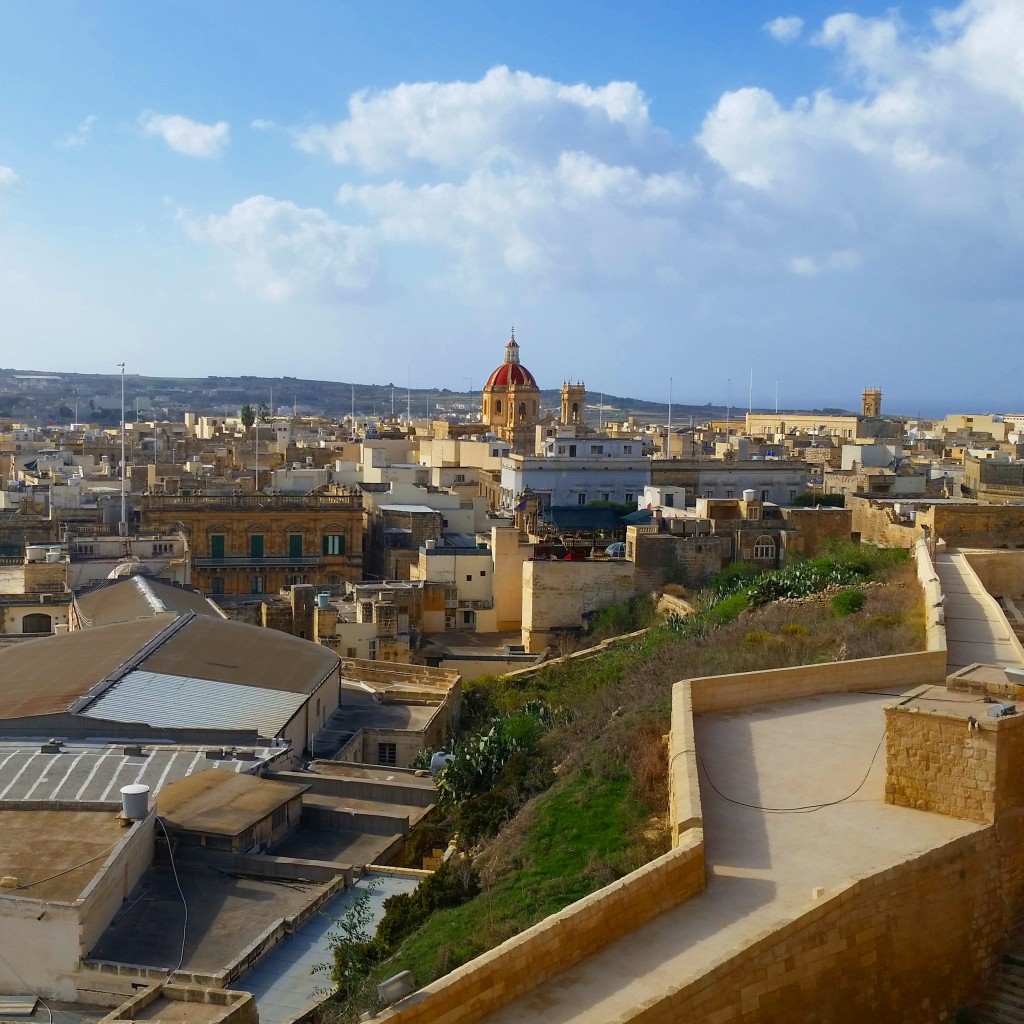 12. Partake in water sports
Gozo is becoming quite a popular destination for scuba divers and surfers. Other popular options available in Gozo include wake-boarding, kayaking, canoeing, paddle boats, water-skiing and more. JoyRide Watersports has a huge selection of available activities, and their crew is friendly. Oh, and the guy we had was pretty hot. Yeah, I said it.
13. Visit something really old
Fun fact: Victorians liked defacing walls, too. I learned this at the Ggantija Megalithic Temples – a UNESCO Heritage Site (one of several in Malta) which features Victorian graffiti. Oh, and temples that are older than dirt from the Neolithic Age – i.e. over 5,500 years old. You can also visit Calypso's Cave, which is roughly 2,700 years old and thought to be featured in Homer's The Odyssey. That being said, these are just two of many ancient sites in Gozo and throughout Malta as a whole. Click here to view a list of archaeological sites in Gozo. 
14. Explore the many churches
If I had a dollar for every church in Gozo… well, I'd have enough to buy a new dress, anyway. Gozo has a surprising number of churches for such a small population. They're wonderful to explore, and all are quite beautiful. We visited Our Lady of Ta' Pinu Basilica, which has an interesting story behind it. Click here for a full list of churches in Gozo.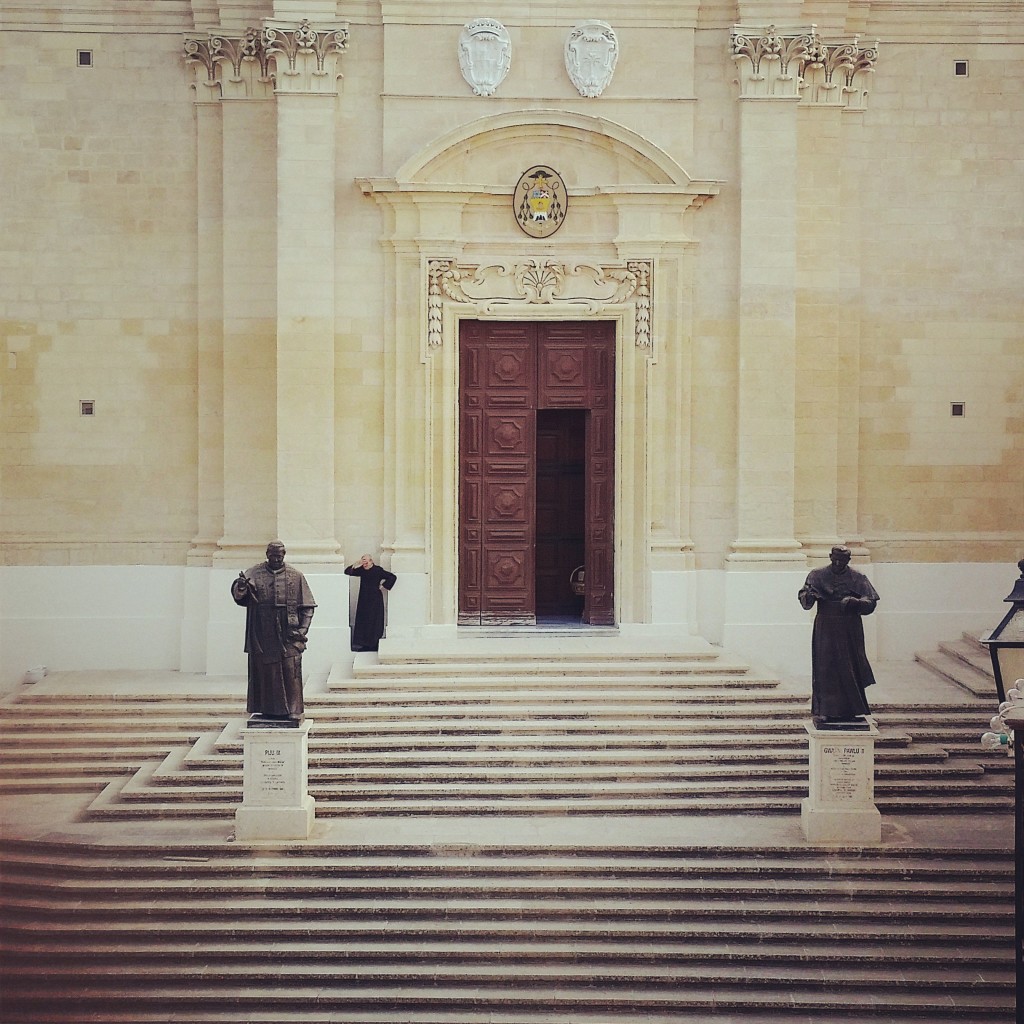 15. Go rock climbing
Last year, my company took us on a retreat to Tahoe. Before I left for the airport, my dad – who has never really been one to offer advice – pulled me aside and said in a serious voice, "Remember, you don't have to do anything you don't feel comfortable doing." Confused, I responded, "Like drugs?" His response? "No! I mean like rock climbing." The moral of the story? Even my dad knows I'm more likely to kill myself by being a klutz than by doing drugs. In other words, there's no way in hell that I went rock climbing while I was in Gozo. However, lots of people do it, and if you're not a total klutz, then maybe you should try rock climbing in Gozo too.
16. Take pictures of cats
It's no secret that I'm a cat lady …but not the creepy kind, I swear! Anyway, Gozo is crawling with cats (pun intended) and every one we encountered was sweet and friendly. Basically what I'm trying to say is, Gozo is a cat-lovers dream.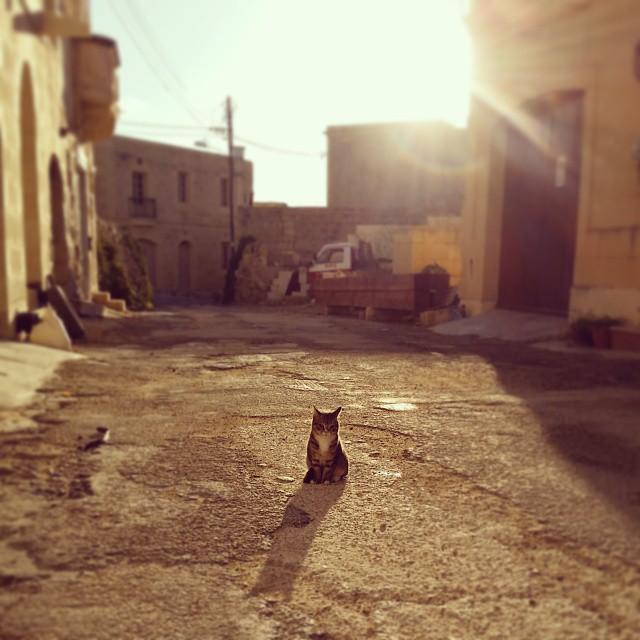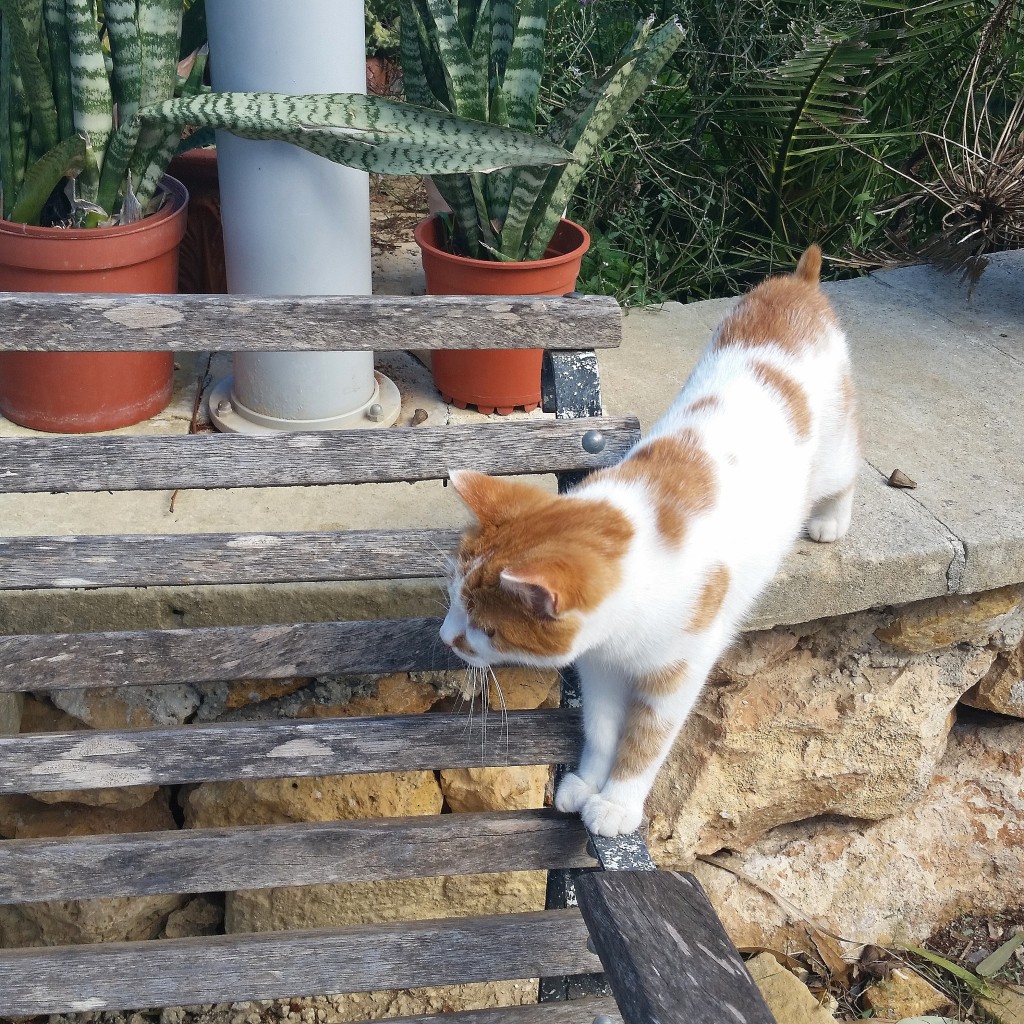 17. Use the bus
… the hop on, hop off bus, that is! We used this to get around and found it to be a surprisingly effective way to visit all of the sites we hoped to see. There are a few different buses roaming around town – this one is the green bus marked Gozo Sightseeing. It runs every 45 minutes, has an open top which is great for taking pictures, and features an audio tour. Tip: You can book tickets online!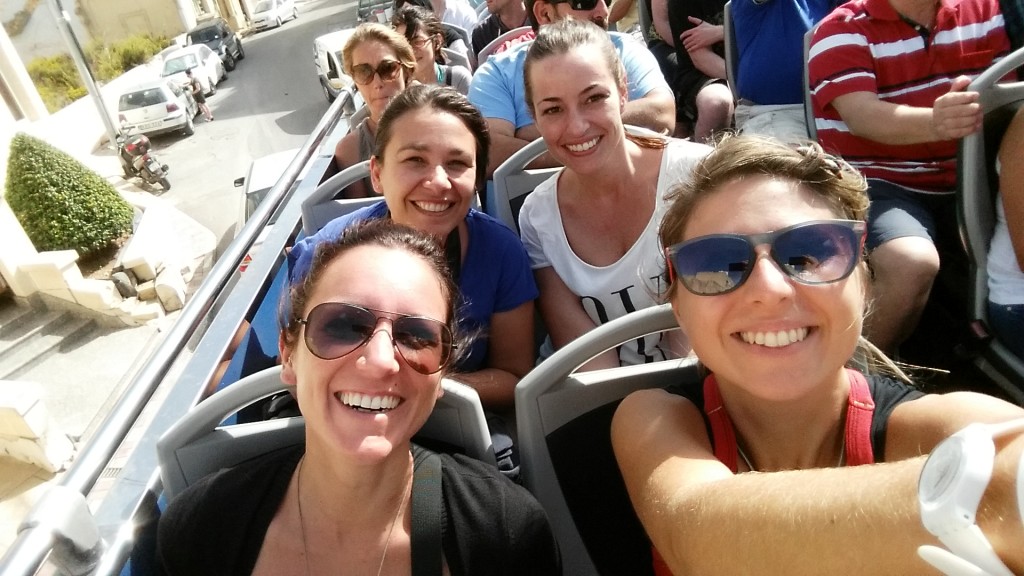 18. Visit the Xwejni Salt Pans
Have you ever found yourself wondering "How the heck do they get salt out of the sea?!" while using sea salt? (I have. Don't laugh at me.) You'll find the answer at Gozo's salt pans! It's a cool place to take pictures, but in my opinion, that's not the most interesting part. You'll find the most interesting part of the Xwejni Salt Pans up some rocky stairs in a little cave just across from the pans: Mr. Cini, the elderly man whose family has been harvesting salt here for nearly two centuries. Pay him a visit, and he'll happily tell you about the history of the salt pans. Oh, and be sure to buy a few bags of sea salt to take home!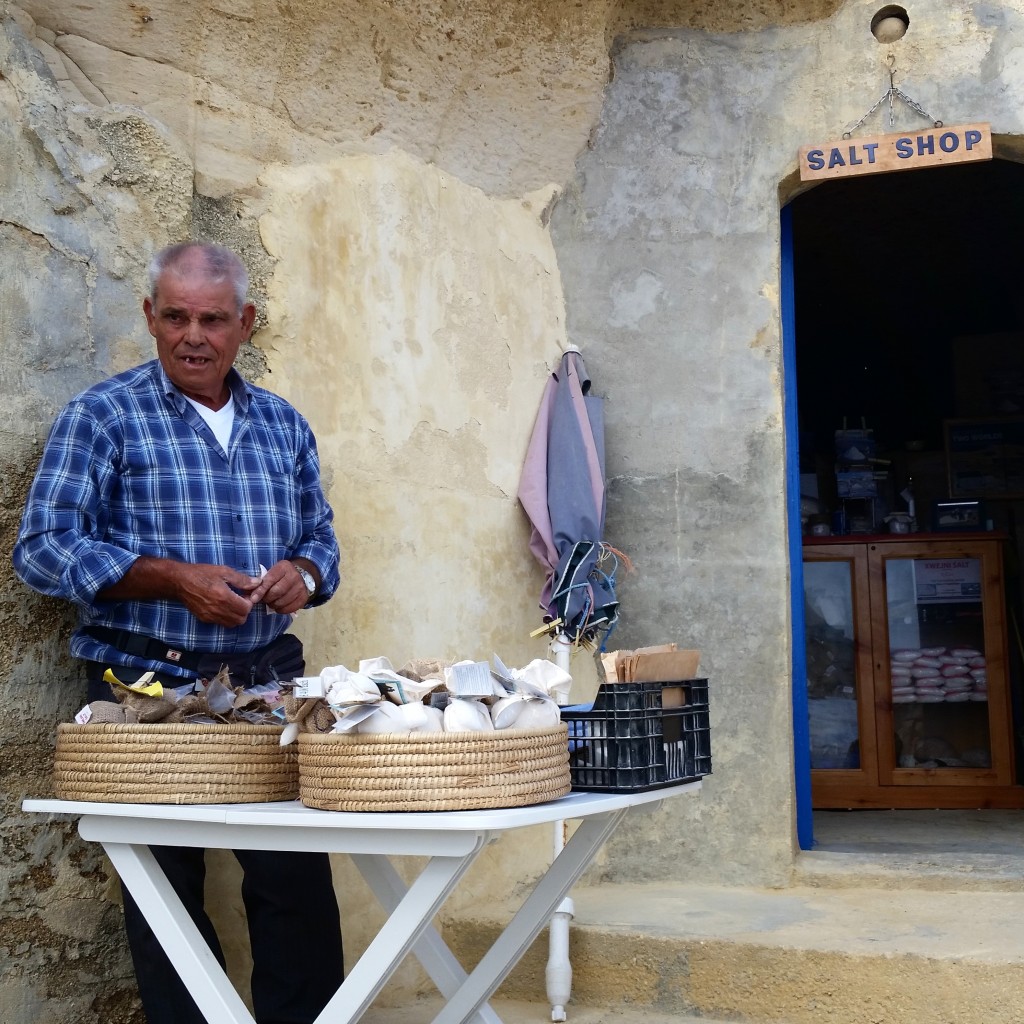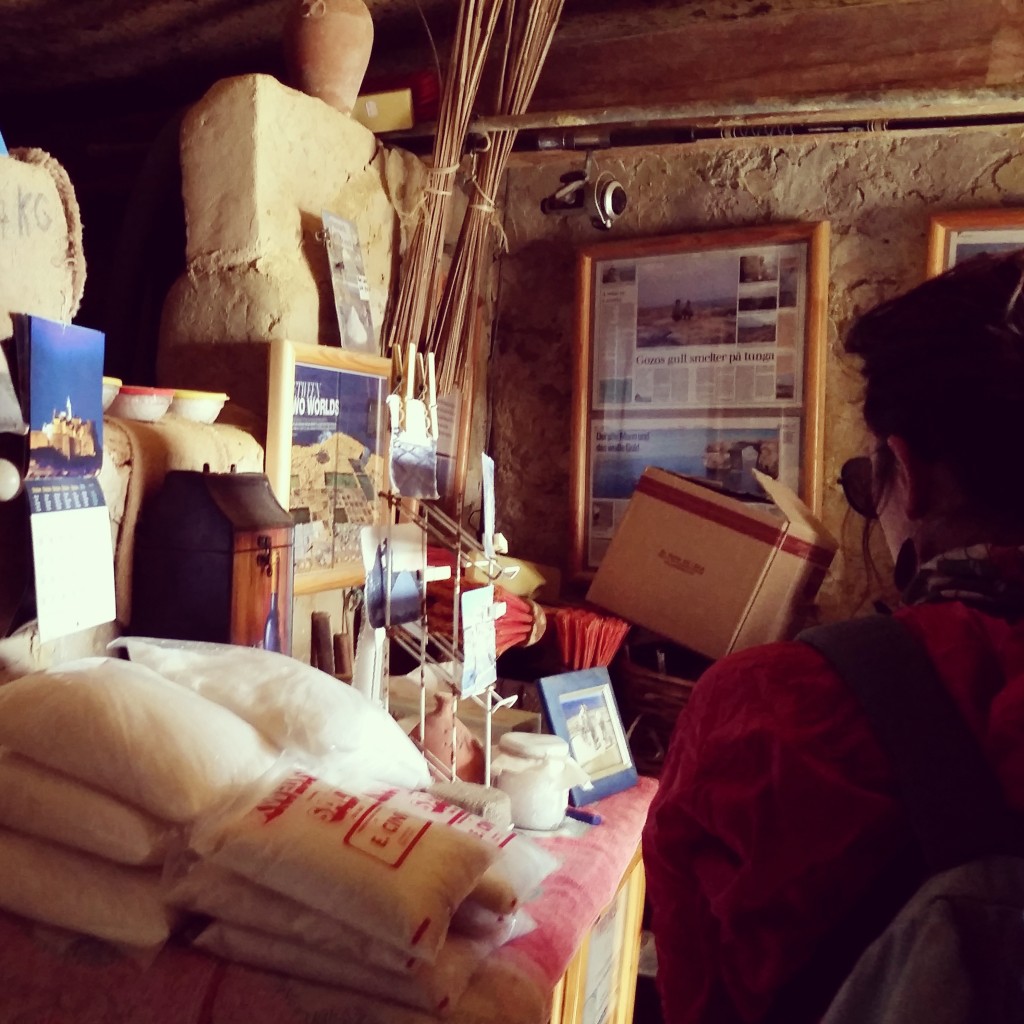 Planning a visit to Gozo?
Check out VisitMalta.com to learn more about Gozo and discover more tips and ideas for things to do in Gozo!
---
Disclosure: My trip to Gozo was sponsored by the Malta Tourism Authority. However, everything within this post is based on my own personal experiences and opinions. To learn more about the trip, click here.
All photographs are property of dailyurbanista.com unless otherwise noted.