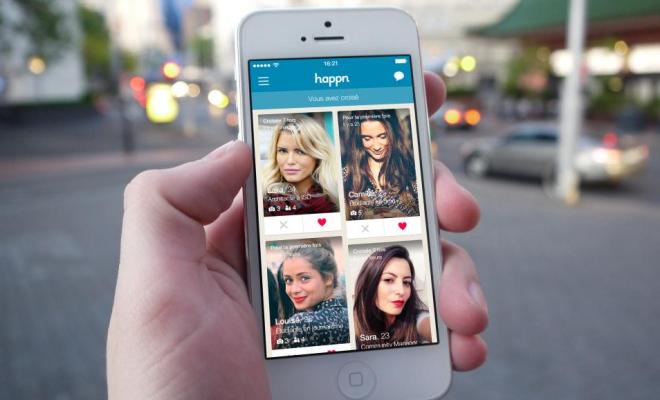 Is Happn The Dating App We've Been Dreaming Of? (REVIEW)
|
Have you ever come into contact with a guy (or girl) and felt a spark, but failed to make contact and later regretted it? We definitely have. Thankfully, there's a new dating app called Happn that hopes to solve such woes. Founders Didier Rappaport, Fabien Cohen, and Antony Cohen launched the app in France earlier this year with the intent of merging your real-life interactions with a dating app. The app has spread like wildfire in Europe and is just beginning to catch on in the US.
How Happn works:
Whenever you're within 250 meters (roughly one city block) of another Happn user, they'll appear on your app's home screen. Your home screen shows a chronological feed of all of the people you've passed -starting with the most recent first. It's like Craiglist's Missed Connections meets Tinder meets geolocation app.
If you like what you see, you have two options: you can "Heart" them (where they'll only get notified if you both heart each other) or you can send them a "Charm", which is a direct means of pinging someone. Once you've both sent each other either a heart or a charm, you'll be able to chat.
Now, how well does Happn work? Daily Urbanista cofounders Lisa and Laura put this new dating app to the test to find out.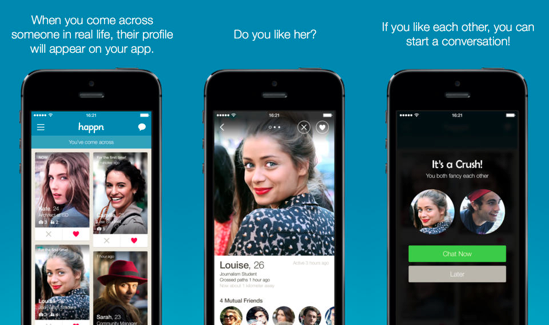 ---
Lisa's Happn Review
I'd recently deleted all dating apps from my phone and deactivated all accounts. Why? Because they were dead space – I hadn't used them in the last year or so, and I'd only log on for entertainment purposes. However, after hearing about Happn, I was excited to give it a try. I like that there's a "real world" element to it, and as someone who sucks at making eye contact, this is gold.
The basics:
Since Happn is a relatively new app, I'd assumed that it would be a bit of a ghost town. However, there are actually a surprising number of users! As for volume? I'd estimate that in the last week, I've had several hundred matches so far, most of which came from my very own neighborhood.
About 1/4 of my matches are actually guys I'd crossed paths with multiple times. Several dozen guys have sent me Charms (since "Hearts" are kept hidden unless it's mutual, I have no count on that). I failed to respond to anyone's Charms (I still can't get over that "dating sites are creepy" thing) so I can't speak for anything past this phase.
Who I'm getting matched with:
Unlike the dude-bro fest that is Tinder or Hinge, Happn seems to have a pretty diverse selection of men, which is cool. Most are professionals in their mid-twenties and early 30's – and based on job titles, the vast majority are successful and educated.
Instead of getting matched with "Chads" (ahem, Tinder), Happn is matching me with guys from all different backgrounds (I'm looking at you, Jahn, Francois, Abdul, Yaakov and Hans). This probably has a lot to do with Happn's initial traction in Europe.
It's important to point out that my matches are 100% a reflection of the neighborhood I live in. My building is filled with people that are in the US for work or school, and it seems as if a good share of my matches either live in my building or the one across the street. (Good way to meet neighbors?) Also, I'm smack-dab in the most touristy section of the city (and I live next door to a Hilton), so let's be honest – a fair amount of my matches probably don't even live here.
On the flip side, I was in Logan Square on Saturday and came away with a dozen or so hipsters in my feed. In a way, this is a pretty interesting way of being matched – you're essentially getting matched with people whose lifestyle and interests are similar to yours.
The good:
As I mentioned, I love the diversity of the matches that I'm receiving. And – God, this is going to make me sound like a stalker – but I love that it shows what company people work for by default*. No, not because I actually care what job they have… but because I realized that this information allows you to find nearly any of your matches on Facebook using graph search. Dating sites creep me out for the simple reason that you'll never truly know who you're talking to or if what they're saying is accurate. Case in point? I found out that a handful of the guys that messaged me actually have girlfriends by looking at their Facebook profiles. And, of course, almost every single woman (and probably plenty of men) have either heard countless online dating horror stories from friends, or experienced pretty bad things themselves.
I'm not suggesting / endorsing or encouraging anyone to take it to "Stage 5 Clinger" levels of research, but having enough information about someone to make sure they're not hiding a wife and kids at home puts my mind at ease.
Speaking of which, I did a quick search on a rather shady looking guy claiming to be a Russian entrepreneur – turns out that not only is he married – to a Brazilian model – but  based on a TechCrunch article written about him (and the dozens of comments left on the post) he has a pretty, uh, interesting reputation in Russia.
Knowledge is power, my friends.
The bad:
On the downside? If you live in, say, Lutefisk, Minnesota (population: 1,450) then you're probably going to get matched with everyone you went to grade school with and your uncle's creepy friend. Not cool. Also, not necessarily a bad thing, but I think it would be cool to see Happn integrate with Foursquare or Facebook Places to connect with people who, say, might be at the same bar as you. Yeah – that probably is just encouraging lack of social skills, but it would be interesting to test out.
* Note: you can elect to remove information about your work and education from your profile.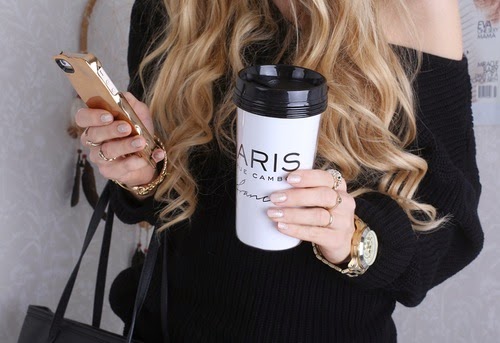 ---
Laura's Happn Review
I have to admit, I'm not very active or eager about online dating. I tried Match.com for 6 months last year and while I had some great dates, nothing came of it.  I do have the Tinder app on my phone, but haven't actually met up with anyone (it's more so of an icebreaker or entertainment for all of my dating/married friends). That being said, I've always thought (ok, ok… imagined) that I'd meet the man of my dreams while riding the CTA or walking to work or at happy hour after a long day. That has not happened… yet.  There were plenty of times I saw and researched, erm, *tried to cyber stalk* attractive men I crossed paths with, assuming he was single. When I heard about Happn, my initial reaction was "FINALLY!" It makes sense, and seems easy.
The basics:
When I first heard about this new app, I read a few articles and realized it was created in Europe (I do love those Europeans though!).  I figured the reach in the United States wouldn't be as prolific. Assuming it would show the same 8.5 guys or so that I'd 'cross paths with'. To my surprise, there are actually many more people I've crossed paths with, and also are on Happn.
Who I'm getting matched with:
With my somewhat skewed pre-conceived notions based on Tinder, I wasn't expecting much beyond the frat boys, traders, financiers and hipsters. To my surprise, the men on Happn that I've crossed with seem relatively normal and are breaking the stereotype I had built up in my mind. Granted, I set my age range to cover a wide variety of people.
I live in Lakeview/Wrigleyville so of course I'm crossing paths with those dude-bro frat guys that probably still drink Keystone light and wear hats backwards.  I also work in River North so also cross the pretentious, attractive, his-condo-downtown-probably-costs-more-than-I-can-imagine. All in all, a diverse selection of men, all of which reflect my lifestyle (based on where I live and work) which makes sense.
The good:
I like that the profiles (of at least the ones I crossed with) show more information than Tinder (i.e. job).  With a few quick clicks, I can investigate even further simply based on name, age, and occupation. Yes, we ladies do this, and with good reason.
The bad:
It's just the latest dating app to hit the U.S. market.  Give it 6 months and I'm sure there will be a new, exciting, industry-breaking app. As I mentioned, I only logged in a few times and 'liked' (the heart) to about 5 guys. I like things mutual… I like you, you like me, now let's chat.
---
Final Verdict?
Overall, Happn is a pretty interesting app and certainly gives us something to do while sitting at the bar while avoiding the same guys that we probably crossed paths with. Given the amount of users and wide variety of men that are using the app, it seems like this may be the next hot new dating app (although Michael Thomsen of Forbes seems to have a quite different opinion). Who knows what it may lead, but I guess we will have to wait and see what might happn!
Have you tried Happn?  Share your review and stories with us below!
Click here to check out more dating site reviews from the Daily Urbanista team.