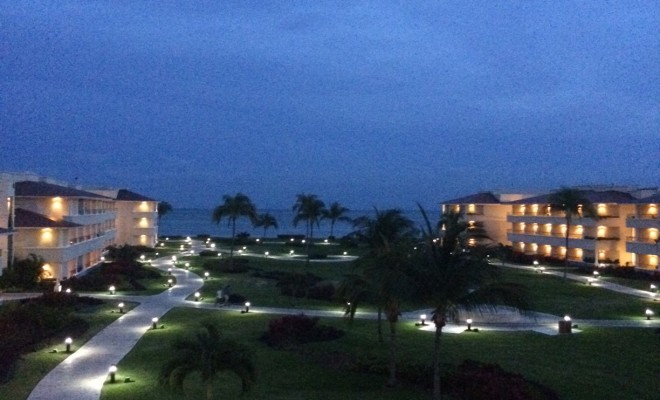 Moon Palace Cancun: All Inclusive Golf & Spa Resort [REVIEW]
|
Sun. Sand. Sea. When you think of Mexico, expansive beaches with crystal clear waters and an unlimited supply of tequila quickly come to mind. While my heart belongs to Europe, I won a trip from a recent #Expediachat on Twitter. So here I am, providing a review of the all-inclusive Golf & Spa resort in Moon Palace Cancun!
The prize was a trip for two – and would you believe I had friends coming out of nowhere offering to go with me – but my travel buddy, partner in crime, Lisa was the chosen one! Because the trip was good for a year (with only Christmas and Spring Break blackout dates) deciding when to go was all we had to do!  Living in Chicago, winters can be horribly brutal so I had every intention of going to a warm weather destination during December/January. Luckily, that could happen. Bursting at the seams with excitement, particularly telling my coworkers that I was going to Mexico because I won a trip! The actual experience can best be described as 'interesting'.  Without making you read any more, here is my official Moon Palace Golf & Spa Resort Cancun review:
Weather
We went the last weekend in January and for us Chicagoans, waking up to sunny skies and 80 degrees each day was the highlight! Seriously, why don't more people go to Mexico during our winter months? Hello, gorgeous.
Location
The resort isn't located in the 'hotel zone'. It's actually a good 30 minutes south of downtown Cancun. Nestled on the beach where the Caribbean meets the Gulf. This has both pros and cons – while it's not in the hustle and bustle of tourist central, it is somewhat secluded and we felt almost confined to the resort. We did end up taking a taxi (800 pesos round trip or about $40) to the market located in town.
Also, good to note, is the natural location. As mentioned, the resort sits right where the Caribbean Sea naturally collides with the Gulf. Thus, causing the water to be affected by the currents. Needless to say it was the crystal clear turqouise waters I was envisioning.
Ease of transportation
Because the resort wasn't located near the main hub of hotels, I was worried about how to get from the airport to the resort. Luckily, the hotel has a semi-private (read: shared van transport service) that offers round trips from airport – to hotel – to airport all for $26 per person. The drive from the airport to the hotel wasn't more than 15-20 minutes.
Resort
The resort itself was expansive and well maintained. According to Expedia, Orbitz, and TripAdvisor, great reviews putting it at just under 5 stars. It is so large it's divided into 3 separate 'hotels' – Sunrise (where we stayed), Nizuc, and the Grand. We eventually made it over to Nizuc, thankfully for the random golf-cart driver that drove us there.
Food & Beverages
This is an all-inclusive resort. I didn't know what to expect, as it was my first time at an all inclusive hotel. It took me a while to get over the guilty-conscience of not tipping everyone for everything.
Food – this was nothing to write home about. There were about 7 different eatery options on site at our location. We ordered room-service, which offers 'divorced eggs' and while it was delivered in a semi-timely fashion I would not rate it a 5 star. It also took us longer than I'd care to admit on figuring out where the menu was. NOTE: it was on the TV. Our final night we went to the hibachi grill restuarant (MOMO) and that was our favorite by far.
Beverages – this was my highlight of the trip. Or so I thought. The room had a full-size liquor dispenser with a fully stocked fridge. I made myself some mimosas, vodka cranberry over ice, and red wine spritzers. However, I did notice that the mixed drinks (daiquiris, margaritas, etc..) were watered down at the beach and pool area. After the first day I wised up and ordered wine and my new favorite beverage – champagne with cassis liqueur.

Language
I have traveled to many foreign countries and can somewhat hold a conversation in Spanish and Italian. I was surprised by the language barrier at the resort. Most workers could perhaps understand us but when we got lost and tried to find our room, the service members struggled with telling us the right way to go.
Overall, it really was an enjoyable and much deserved getaway.
While I wouldn't necessarily pay to go back, I was thoroughly excited to say I had won the trip! If you haven't participated in #ExpediaChat on Twitter before, I recommend that you do!
And there you have my honest Moon Palace Cancun review. What is your favorite resort in Cancun?