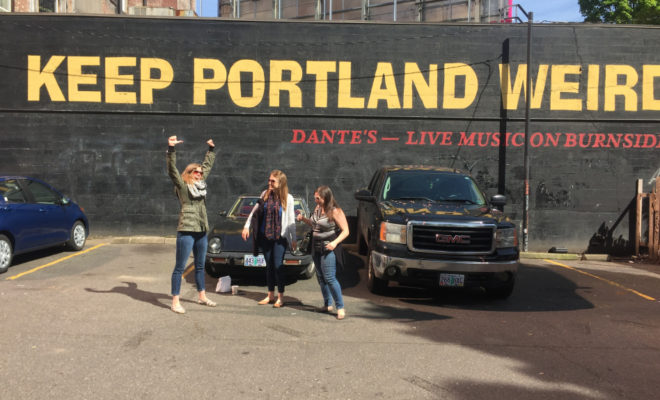 The Best Ways To Spend 48 Hours in Portland, Oregon
|
Only have a short time in Portland, OR? Here's a guide for 48 hours in this quirky, beer-soaked, hipster city.
Day 1: Way Up High
Washington Park is the place to be! Complete with a Japanese Garden, Rose Test Garden, Pittock Mansion, Hoyt Arboretum, Children's Museum and the Portland Zoo, you really can spend the whole day up here. Take the train up from downtown to the Washington Park exit. A free shuttle bus will take you to all of the sites (during summer hours only!) or you can take a city bus (check the hours it's running first). The city bus is $5 for a day pass so it's definitely worth it and you can get them on your phone using an app called TriMet.
Bringing your hiking boots? Walk 1.5 miles from the Washington Park exit to Council Crest Park, the highest point in Portland. From the top, you'll see Mt. Hood and Mt. Adams, as well as a bird's eye view of the city.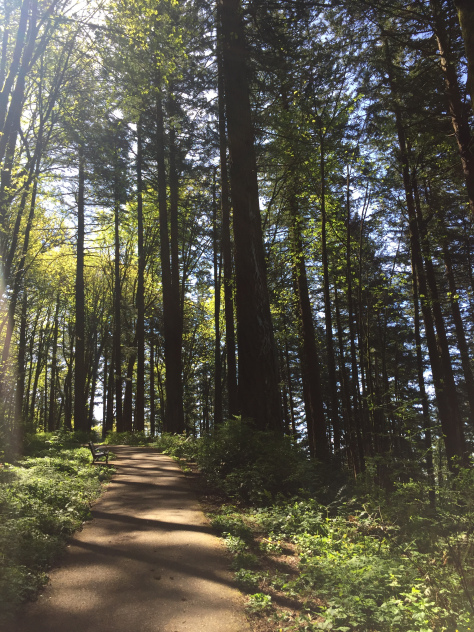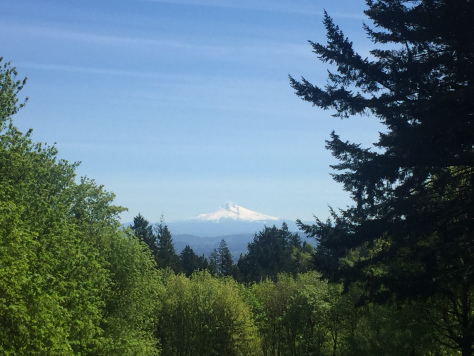 If you're feeling adventurous, walk another 1.5 miles from Council Crest Park to the Aerial Tram. It'll take you back down to the city level for free! Check out the 4T Trail for a round trip adventure: train > trail > tram > trolley.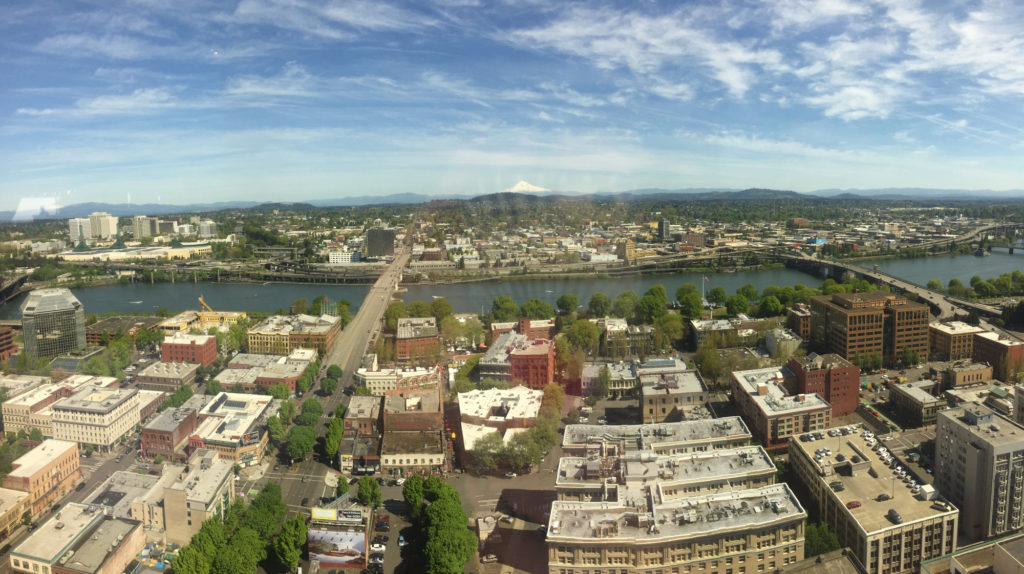 End your day with a cocktail at Portland City Grill. It's the Signature Lounge of Chicago, except at the 30th floor. It affords sights of the city and more of those damn awesome mountains in the background.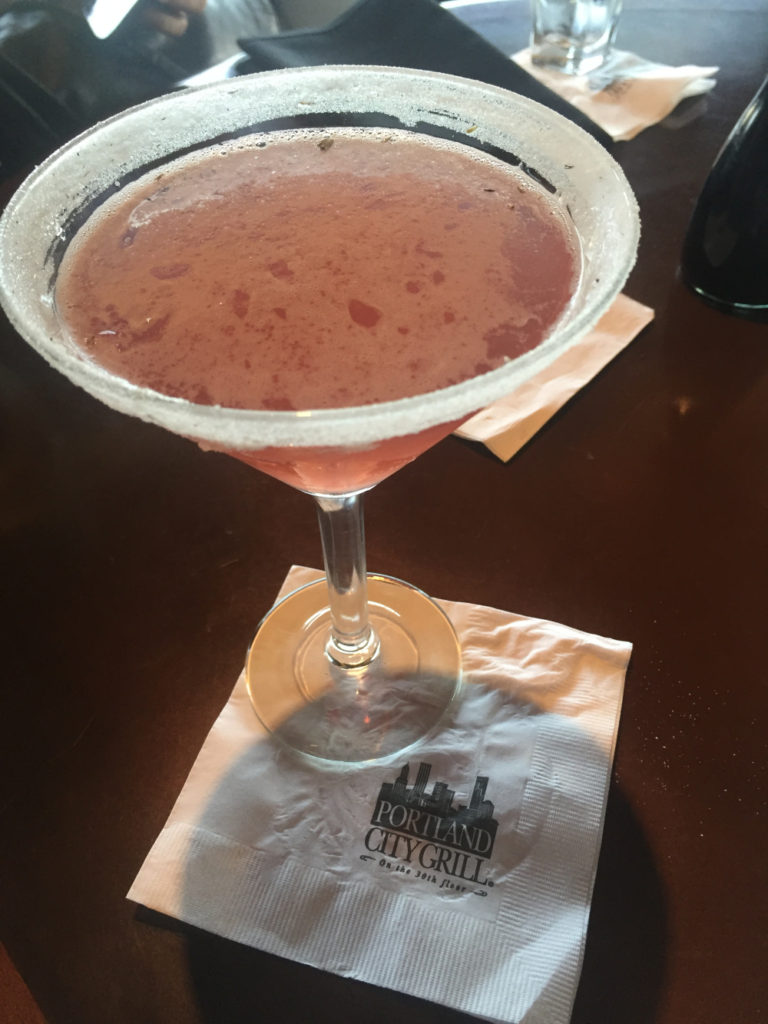 Day 2: Carbo-loading 
If you happen to be in Portland on a Saturday or Sunday, I highly recommend the Saturday Market (open on Sundays, too!). Hundreds of stalls line the waterfront and the streets selling crafts, wares, and food.
At one end of the market is the most famous doughnuts of all time: Voodoo Doughnuts!
Baby, it is worth it! Everyone says they love the Maple Bacon Bar, and I can never pass up a peanut butter and chocolate combo.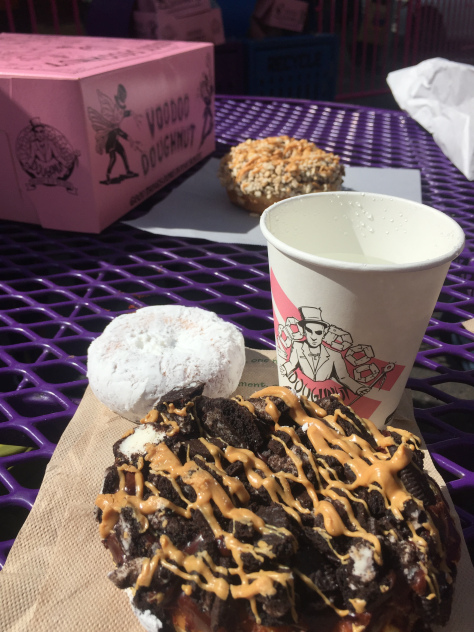 A bit out of the ordinary here, but go to Groupon for Portland and get the Stray Boots scavenger hunt. We did the one for the Pearl District and got some great photos, saw some interesting sites, and learned fun facts about the area. Best part: there are breweries, famous fast food restaurants, and hamburger hipster hotspots along the way. Stop along the tour for more carbs!
Hop in a cab to east Portland to check out all of the microbrews! Did you know that Portland is home to more breweries than any other city in the world? We did a pedicab brewery tour (again, thanks to Groupon), but were less than impressed. It was so very rad of us to be on the back of a pedicab in the hip city of PDX, but you really can walk to different spots, rent your own bike, or Uber around.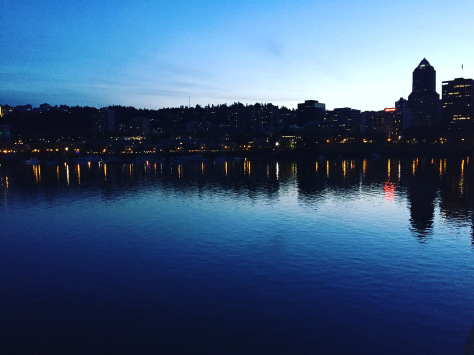 Recommended Restaurants: 
Now, I'm not giving you a step-by-step guide here for each day with restaurants since all of the ones on this list are within the downtown district and you can choose what you fancy.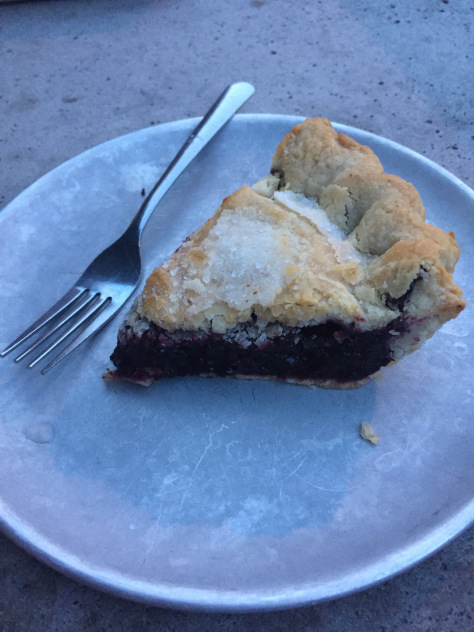 Things to note:
You definitely won't fit it all in within 48 hours, but you will get the basics: beer, doughnuts, hiking and culture! My parents have been to other cities and the National Parks in Oregon and loved it, so definitely add more to the state when you're traveling here.
Portland has an inordinate amount of homeless people. They're everywhere. Be on your guard at all times (like always, my friends).
What other stops do you think are important to hit when you have limited time in Portland, OR?