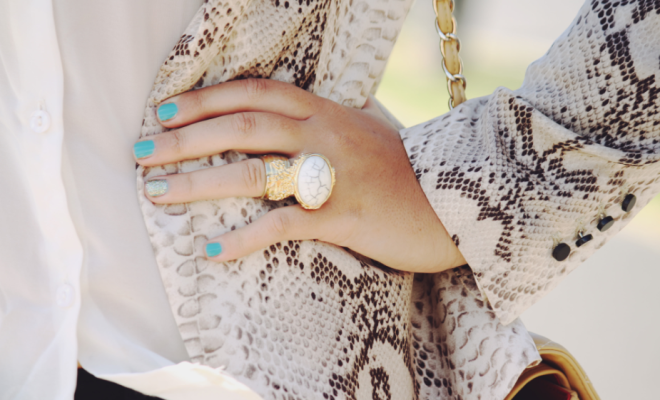 36 Jaw-Dropping Statement Rings To Splurge On
|
Rings have always been one of my favorite things to splurge on – particularly when I'm traveling. Mixed in with my cheap rings from Forever 21 and Agaci are a handful of rings featuring semi-precious stones – each one representing a different moment in time. I think this is precisely why rings make such great gifts.
I've rounded up 36 jaw-droppingly beautiful statement rings in a variety of price points – from affordable to moderately priced to rings that are one step below an engagement ring. From gold and silver rings, to cocktail rings, stacking rings and semi-precious gemstones, many of these statement rings are truly works of art. Whether you're a guy looking for advice on what to buy your girlfriend or wife for Valentine's Day or a girl that's overdue for a little self-indulgence, these are some of the most beautiful rings of 2015. Enjoy!
As you can see, it looks like the stacking ring trend may soon be coming to a close! While scouring 2015 designer jewelry lines, I noticed that statement rings and cocktail rings featuring rough semi-precious stones are making a huge comeback – which I love. Oh, and as I'm sure you silver-loving ladies have already noticed – it's all about the gold rings these days.
Now if you'll excuse me, I have to go buy myself a Valentine's Day gift…
I want to know – what is your favorite thing to splurge on?