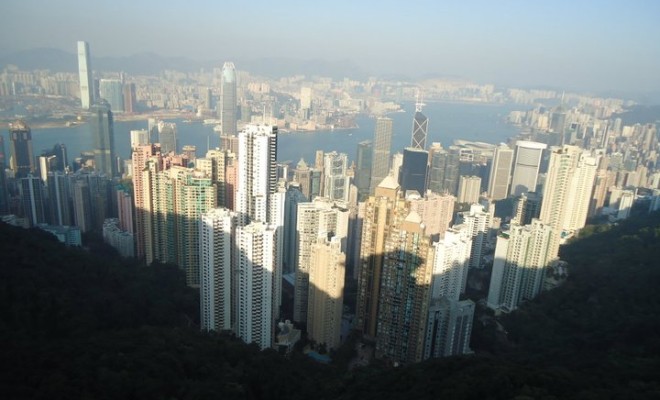 What To Eat In Hong Kong
|
I lived in Hong Kong from 2010 -2012 working as an elementary school teacher. Anytime someone I know travels there, I always forward them the same copy-and-paste email, but haven't ever truly put into words why I love all of these great places in Hong Kong – until now.
Hong Kong is home to a very diverse set of expats. In fact, it was ruled by the United Kingdom until 1997, so many people here know English – in fact, it's one of the official languages! Because of this multiculturalism, there's a unique blend of Western life and Asian life. Most importantly, that means there's a ton of awesome food and places to drink!
Wondering what to eat in Hong Kong? Here is a very small sampling of my favorite restaurants.
There are several locations of this Shanghainese restaurant in Hong Kong. Try the xiao long bao (pork soup dumplings), green beans with pork, garlic spinach, and fried rice.
This Australian restaurant is delish all around, but I particularly like their breakfast. I always ordered chocolate chip pancakes with a side of bacon. Clearly I was missing America!
When you're ready for dessert, find a Holly Brown location and stuff your face with handmade gelato. They add all sorts of toppings to the gelato flavor of your choice. Heavenly!
Simple, but delicious fare for all meals, including boozy brunches. And WHOA! their lava pudding (aka molten cake) is amazing!
This is my favorite restaurant in all of Hong Kong. My fave dish is the salmon tagine, and the mezze platter is totally worth it for a few people to share. I really like the atmosphere here, too, including the clapping manager (this can only be explained if you go here!).
What else? It's Hong Kong tradition to go for hot-pot and yum cha (dim sum).
Where to drink in Hong Kong
I will admit it: I drank A LOT in Hong Kong. When I lived there, I wrote a post for sassyhongkong.com about all of the free places you could get drinks for Ladies' Nights. Unfortunately, many of the places I listed have since closed or else I would have included the info here, but, trust me, there are still plenty more to be found. There were also happy hour deals like no other which made my heart smile. Again, here is a small smattering of some of the fun places to drink in Hong Kong.
Three words: Chocolate. Strawberry. Daiquiri.
No trip to Hong Kong is complete without a jaunt through LKF. Yea, all the expats hang out here. Yea, all the tourists go there. But, y'all, it's fun! Name of the game? Jell-O shots – both in a plastic shot glass and in a syringe – gross, but awesome. Oh, and you can also do a 7-11 run while you're there and buy a roadie. It's a cheaper way to walk the streets of LKF.
One of the tallest bars in the world is home to one of the greatest views of Hong Kong. Go at dusk so you can get both day and nighttime photos. Drinks are pricey, but the photos you'll get are certainly worth going up there for one drink.
Wine-derlust Wednesday at the W Hotel
Again, a little on the expensive side, but if you're in Hong Kong on a Wednesday and you like wine and cheese, Woo Bar has a to-die-for spread of both – you guessed it – wine and cheese!
I'll be back with more on Hong Kong and the sightseeing you can't miss.