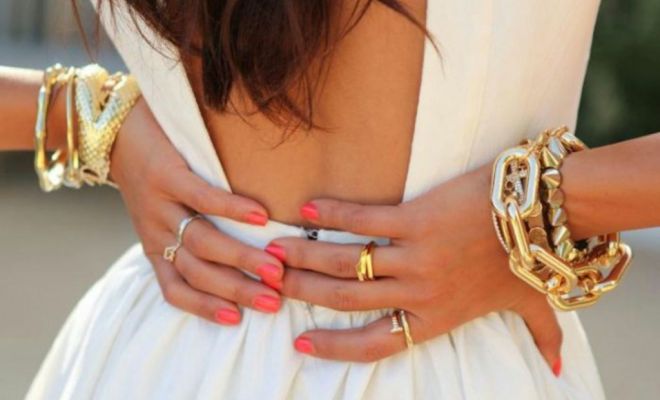 5 Styling Tips To Help Take Your Style From Drab To Fab
|
In the cold and bundling up seasons we can forget that …hello… lookin' and feelin' fab is still an option. What you wear is sending a message before you say a word. Yes, it's important to be warm and comfortable, but that doesn't mean we should throw all of our style out the ice cold window. The following fashion styling tips will help you stay super HOT this winter.
1. "Rayne Check" your blacks
A "Rayne Check" is what I call a quick and easy "check" to keep you stylish. In fall and winter, we often sport our darker colors. How do your blacks, navy blues, olive greens and chocolate browns look? It's likely that a few items from last year are faded. If your clothes look dull, so will you. Black is the hardest color to keep rich and new. Toss any garments that have fading, discoloration, pilling or holes. Let's keep ourselves looking polished!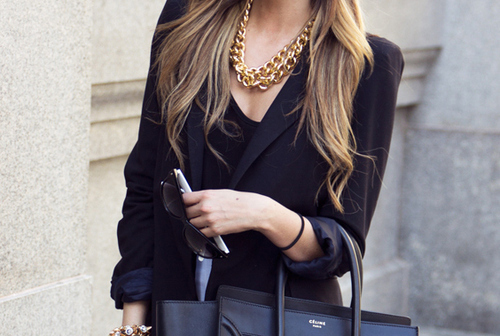 ---
2. Organize your closet like a boutique
I find that women shop because they FEEL like they have nothing to wear. However, it's often the way their wardrobe is set up; disheveled, unorganized and sloppy. A clean closet equals a fresh approach to outfits. The more you can see, the more outfits will come to your mind.
Organize your clothes by color from light to dark. Then by type of garment – skirts, pants, tanks, blouses and jackets. Sweaters, to keep their shape, can be folded and put in drawer or shelf. To keep moths away from our precious cashmere and wool, place cedar blocks throughout the closet.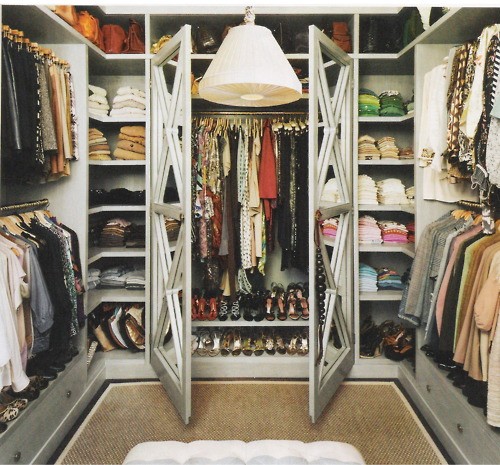 ---

3. Add an element of surprise
When styling clients, I like to add an element of surprise. Add an edgy piece to a lady-like look; moto jacket over a lace dress, a silver and rose gold vintage necklace to a very modern outfit, a sporty shoe like Adidas to a preppy slacks and sweater, or a pop of color for a necklace or shoe like purple, red or deep blue.
Another example for your surprise piece: an awesome belt. If you have a longer coat, remove the belt that it came with and add a vintage or designer belt. Your jacket will look like a piece of art rather than a throw over.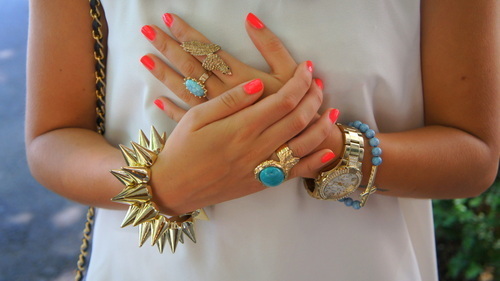 ---

4. Pick one asset to flaunt
My rule of thumb is to pick one asset to flaunt and only one. If you're choosing to show off your cleavage, then keep your legs covered and avoid a short skirt. Feeling sexy is a necessity. It keeps us healthy and alert! In icy weather you can wear tight jeans to show your booty, a low neckline under your jacket, or a cinch in your waist to enhance your curves with the right fitted dress or belt.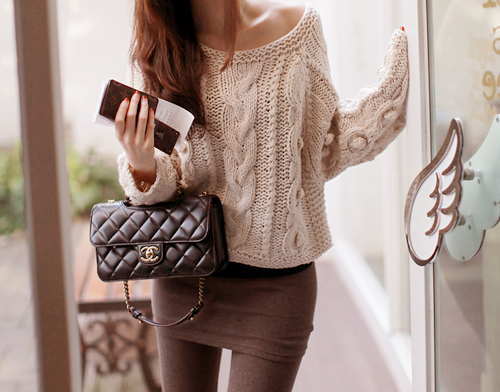 ---

5. Have an attitude of gratitude 
This may sound cheesy, but having a positive, kind and caring attitude increases your attraction factor. If your demeanor is negative and snotty, you will appear less attractive. Your friends won't want to hang out with you and the men will lose interest. Trust me!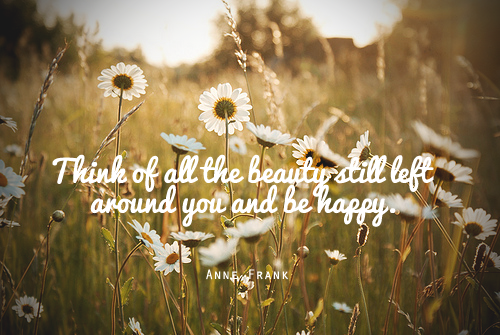 ---
May you all remain stylish, polished and FAB this season. For more fashion tips according to your age, job, body shape and overall lifestyle, purchase my book "Ultimate Guide to Style: From Drab to Fab!", available on Amazon. Connect with me by signing up for my weekly Rayne Checks at StyleByRayne.com for simple style tips delivered to your inbox. The more you educate yourself, the simpler it becomes to LOOK better and FEEL better than you ever thought you could, all year long.
About the Author
Rayne Hagstrom-Parvis is an LA-based personal stylist who brings a fresh and fun approach to teaching individuals how to look their best through what she calls "motivational styling". You can find more of her tips in her book Ultimate Guide to Style: From Drab to Fab! or on her website, StyleByRayne.com. Say hi to Rayne on Facebook, Instagram, and Twitter: @StyleByRayne.