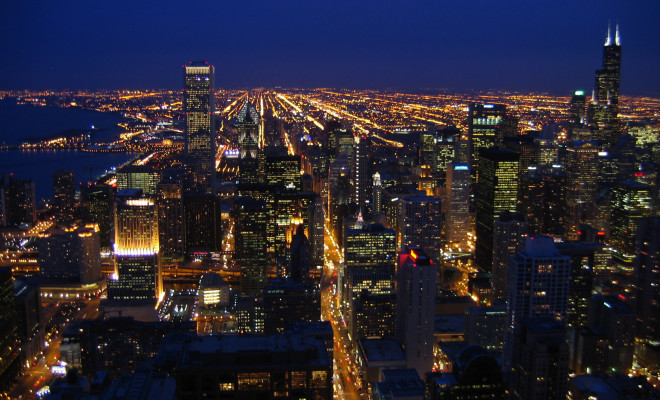 10 Amazing Chicago Time Lapse Videos That Capture Its Beauty
|
OK, we may be a little biased, but there's no question that Chicago is a gorgeous city – especially in the summer time! While it's impossible to capture the energy of the city in a single photograph or video, these time lapse videos do an amazing job of capturing its essence.
---
This video from Eugene Golubenko is, without a doubt, one of our favorite timelapse videos. Why? It goes beyond the touristy shots that most time lapse videos focus on – the skyline, Buckingham Fountain, the lakefront and the Chicago River. While there is some of that in this video, the meat of this Chicago time lapse video features snapshots of day-to-day life in the city.
---
---
Chicago-based sports and time lapse photographer Max Wilson has managed to create one of the most gorgeous time lapse videos of Chicago we've ever seen. Thanks to its bright, vivid colors, this is another one of our favorite Chicago time lapse videos!
Chicago Timelapse Project – Windy City Nights from Max Wilson on Vimeo.
---
---
Anyone who's ever lived in Chicago knows one thing – there's absolutely nothing on earth better than summer in Chicago. This amazing time lapse by talented Chicago-based photographer Kamil G proves that.
---
---
We may have not gotten a lot of really good summer storms this year, but we did get one that made up for the loss: THE DERECHO. While it wasn't as dramatic as the Snowpocalypse of 2011 or this year's Chiberia, the Derecho was a pretty bad ass storm – we've never seen the sky go from daylight to black as night so fast. This video by Craig Shimala? Is a pretty bad ass time lapse.

---
---
We have to admit, it's nice to see a Chicago time lapse video taken from outside of the loop, as 80% of the city never seems to get captured in these videos. This time lapse video by Jonathan Chloe features a ride on the Green Line from the Illinois Institute of Technology to downtown.

---
---
Another great Chicago time lapse video done by Arne Wossink featuring gorgeous shots of downtown Chicago and the lakefront.
---
---
Because we know you're probably not up early enough to actually catch a live viewing of the sunrise over Lake Michigan, this video by TheMaxBike is the next best thing.
---
---
Another absolutely gorgeous video featuring some of Chicago's most beautiful spots. You may recognize this video from Eric Hines Photography, as it's been featured on several popular sites in the past – and for good reason.
---
---
SNOMG! Remember the Snowpocalypse? Re-live it (or see it for the first time) with this time lapse video from John Burdick and watch ordinary patio furniture disappear. Now you see it… now you don't. (Tip: Watch this at double speed)
---
---
Nope, this isn't a time lapse video – but it's here on honorary mention. If you're a Chicagoan and you have to ask why this song by Aliotta Haynes and Jeremiah is featured, then… you're evicted.
---
Do you have a favorite Chicago timelapse video that you think should be on this list? Share the link in the comments section!