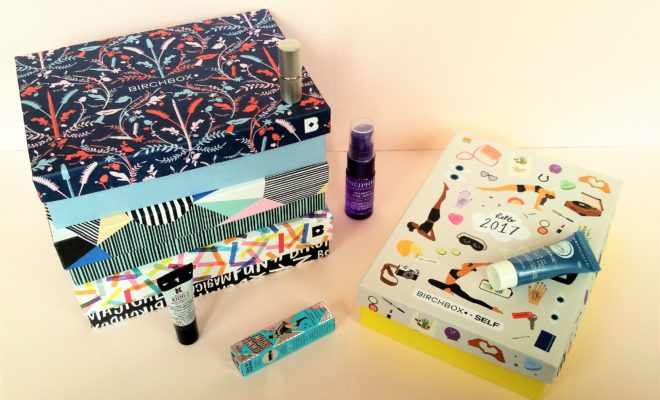 Is Birchbox Worth It? We Did a 3 Month Trial to Find Out…
POST UPDATED 2/02/2017—  I've updated this Birchbox review in the footer to reflect my current thoughts on whether or not Birchbox is still worth it! 
I admit: when I first heard of Birchbox, I had mixed thoughts. While I thought it was a pretty brilliant business idea, I had to wonder – are a few free samples actually worth $10 a month? Apparently, a lot of people think so! According to Mashable, Birchbox earns roughly $125 million in revenue each year as of 2014.
A few months ago (in July, to be exact), I took the plunge and decided to see if Birchbox was really worth it and write an in-depth Birchbox review. I admit – the idea of getting a little surprise each month was fun, and I figured that if worst came to worst, I'd be out $10. After filling out their questionnaire (which is used to help them figure out what type of products to send you) and plugging in my credit card info, I was informed that I'd have a package coming my way very soon. A few days later, I checked my mailbox and – voila! – there was a little yellow slip informing me that I had a package waiting for me in my building's receiving room.
Birchbox Review: July
This was my very first Birchbox – and I admit, at first glance after unboxing, I wasn't terribly impressed. Hand lotion? Two gummy vitamins? I popped said vitamins in my mouth, put my Birchbox in my bathroom cabinet, and promptly forgot about it.
A week later, I was in need of some lotion to keep in my purse and remembered that I'd been given a trial size bottle of Harvey Prince Hello Body Cream in my box. I retrieved the lotion and tested it out… and fell in love. Let's face it – once you hit your mid-20's, it becomes less and less acceptable to walk around smelling like Bath and Body Works barfed all over you. This stuff is the perfect "grown up" alternative.
Inspired, I tried out the rest of the products. The Supergoop! CC Cream was great, the Number 4 Super Comb Prep & Protect spray worked nicely on my hair, and that Cynthia Rowley eyeliner? Well, it would have been awesome… if they had sent me any color except silver.
Birchbox Review: August
I was much, much happier as I unboxed August's Birchbox! The ModelCo Bronzer and theBalm cosmetics Staniac came in handy, as I've been meaning to buy more bronzer and lip stain.
I was very happy to receive the Vasanti BrightenUp! Enzymatic Rejuvenator – in fact, I just used the last of it today, and I'm sad. The Catherine Malandrino Style de Paris perfume had a wonderful, heady scent and I highly recommend it. I keep forgetting to use the Whish Shave Crave Shaving Cream sample I received.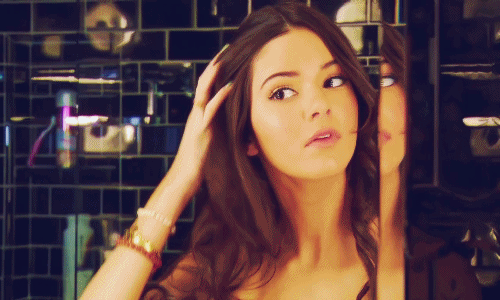 Birchbox Review: September
Finally, there was this month's Birchbox unboxing. I just received my September Birchbox today, and I have to admit – I was super excited to open it. This month's box included three products from Davines: small packets of their OI shampoo and conditioner, and a medium-size bottle of their Oil Absolute Beautifying Potion. I loved it so much, that I promptly bought a full-sized bottle of Davines' OI Shampoo.
The Yu-Be Moisturizing Skin Cream was kind of a mistake. The package says it can be used on your face – but as soon as I did so, I realized I had made a mistake. That stuff was not fancy cream… it was freaking Carmex!
Carmex incident aside, I also received Dr. Jart+ Black Label Detox BB Beauty Balm, Pixi by Petra Lip Balm in Honey Nectar (great color and very moisturizing!), and the Liz Earle Cleanse and Polish Hot Cloth Cleanser Starter Kit.
Birchbox Review
The marketer inside of me is saying, "Birchbox, you're fucking brilliant." Why? People like me are pretty hard to market cosmetics to. While I make a decent income, I will never, ever look at an ad for makeup – or even a positive review in a magazine – and want to purchase it, for the simple reason that I don't want to waste money on makeup without knowing for a fact that it's something I like. And let's be honest – sometimes I cringe at paying for makeup I do like!
So, is Birchbox worth it?
After receiving Birchbox for three months, I can confidently say yes, I feel Birchbox is worth it! For a mere $10 a month (roughly what I spend at Starbucks for breakfast each morning), I get to test new beauty and skincare products without having to spend extra money or deal with salespeople at a beauty counter. And, let's be honest – it's just plain fun. Unboxing a Birchbox makes me feel like a giddy child opening a Christmas present! For $10 a month, the surprise pick-me-up is definitely worth it.
Updated Birchbox Review — January 2017
I've now been subscribed to Birchbox for nearly three years. Along the way, I've also done a Glossybox review, have checked out Ipsy and even the Walmart Beauty Box. By now, I thought I'd get sick of Birchbox, but I definitely think it's still worth it.
Of course, I've accumulated a ton of products along the way. I've been able to sell off excess unused products on eBay to earn some money back and have gifted some to friends. We've even come up with some brilliant ideas for reusing empty Birchbox boxes!
Interested in signing up for Birchbox? Click here to try it out!